Fruit Bat Falls
Ever northward, the corrugations are not getting any less.
Managed to get a time at Fruit Bat falls during a lull in the tourist traffic.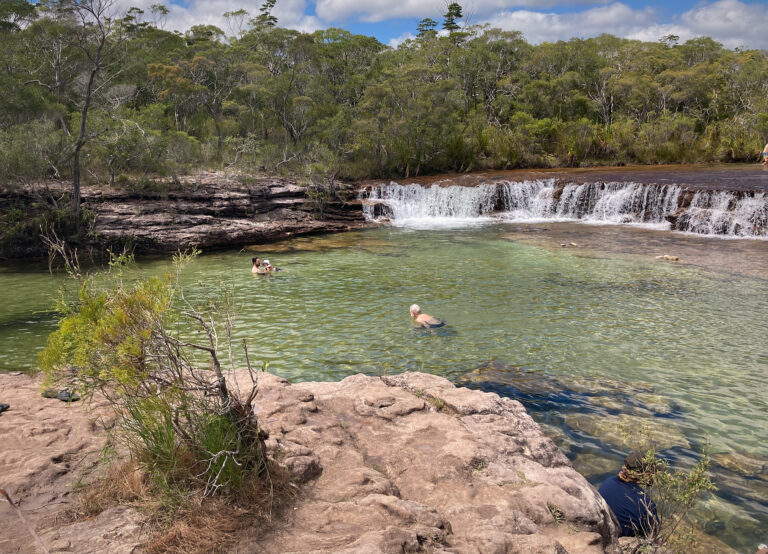 Fruit Bat Falls
Clara was just going to have a paddle 🙂
Grandad Dad and Clara.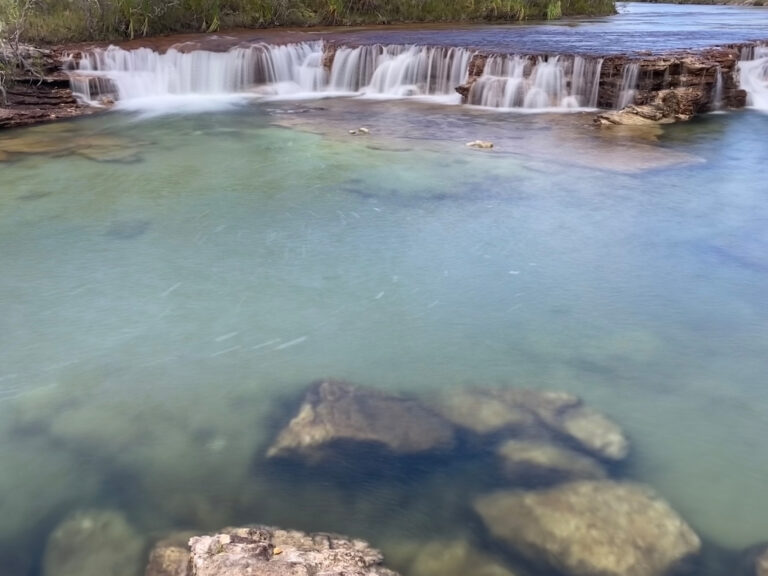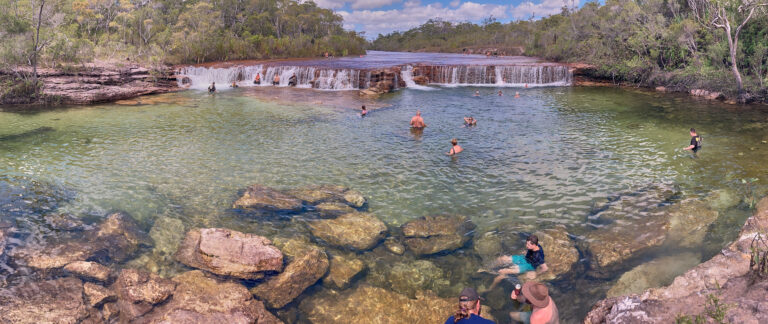 Fruit Bat Falls
This is more typical. The guys under the water fall were all riding bikes some did take any clothing off just jumped in boots and all.
Comments are closed !