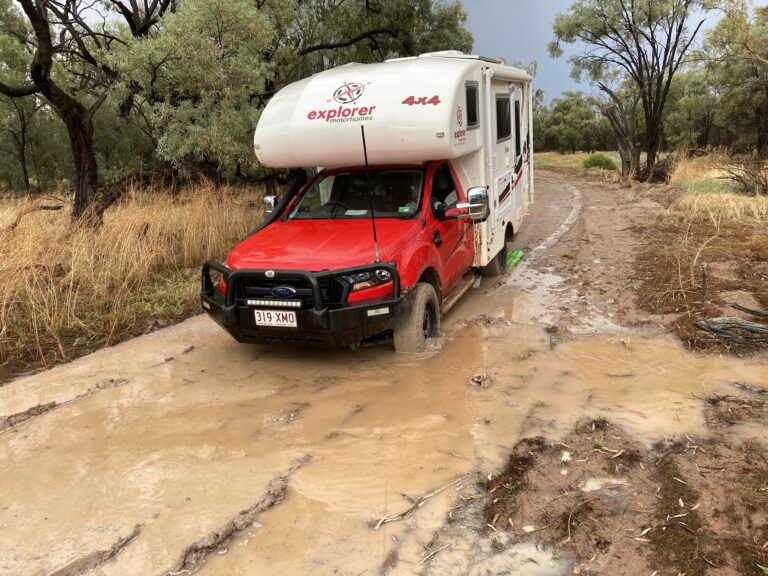 Eulo
We had planned to stop on the banks of the Eulo Billabong for the night. Why would I let a storm stop our plans. (Ann has photos on her phone) but it was pretty impressive.
Any way we didn't make it to the Billabong. Apparently there  are limits to where even a four wheel drive can go. Short story is lucky we had a pair of Treds on board. We were able to eventually back out and head back to the Eulo Queen Hotel for a powered site and a pub meal.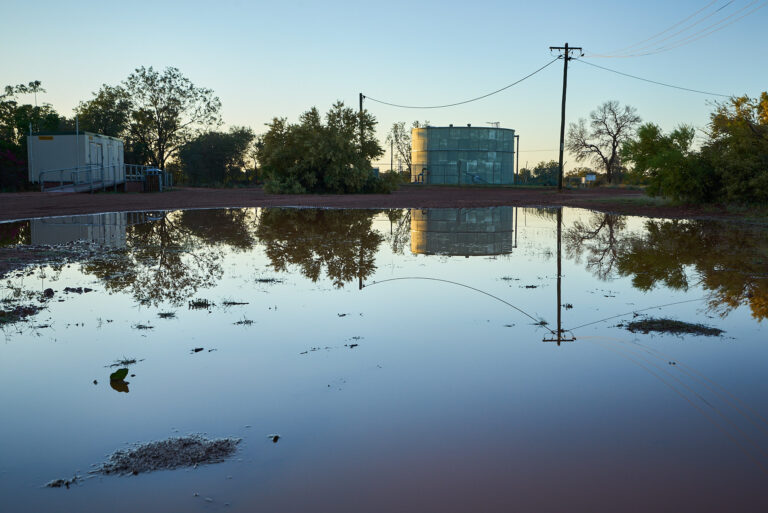 Eulo
Reflections of the highlights of Eulo in the water after the storm. Actually near the old jail. The lizard racing track. Check out Ann's photo of the memorial plaque here. Not to mention the bore.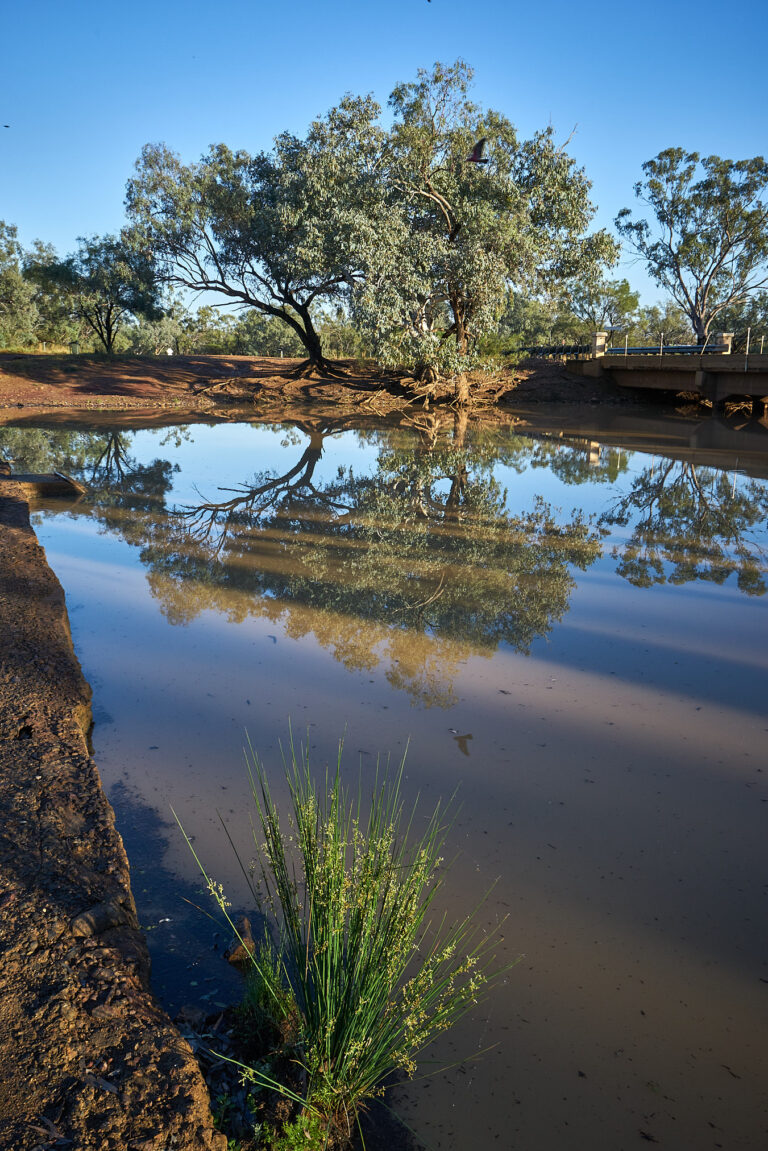 Eulo - Paroo River
The muddy brown waters of the Paroo River at Eulo.