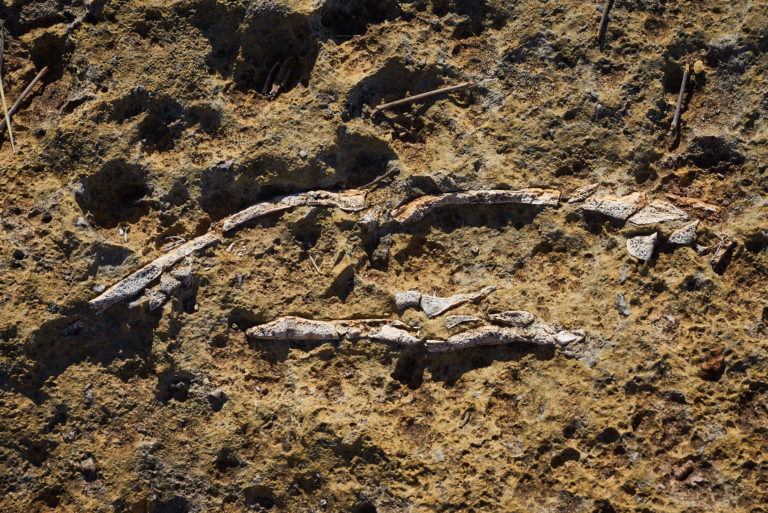 Riversleigh Fossils
Riversleigh is famous for its mammal fossils.
There is quite a good information "hut" there and a couple of interesting fossils. We were both excited and disappointed at the walk. At the start of the walk there is this turtle fossil. The top and bottoms of the shell are clearly visible. The rest of the walk was pretty much up the hill to look at the view and then down the other side to see the fossil of a bird bone. It is s pretty special bird bone though, it is from a large flightless bird -bigger than an emu.
The fossils are really clear in the old exposed limestone. As the lime stone weathers it goes grey but the fossilised bone stays white.