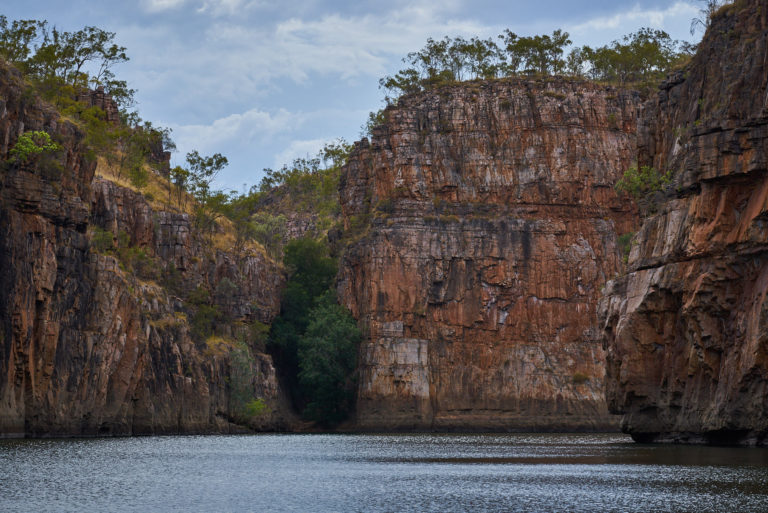 Katherine Gorge
We did the tourist thing and took a boat trip up the first two gorges.
A boat trip is really the only way of accessing the gorges. There are about 13 connected gorges in total but you can only drive to the first one and the walks to the subsequent gorges get pretty long.
This section of the gorge shows Jedda's rock made famous in the movie where Jedda jumped off this cliff face. ( I can't remember was it just Jedda or did they both jump?)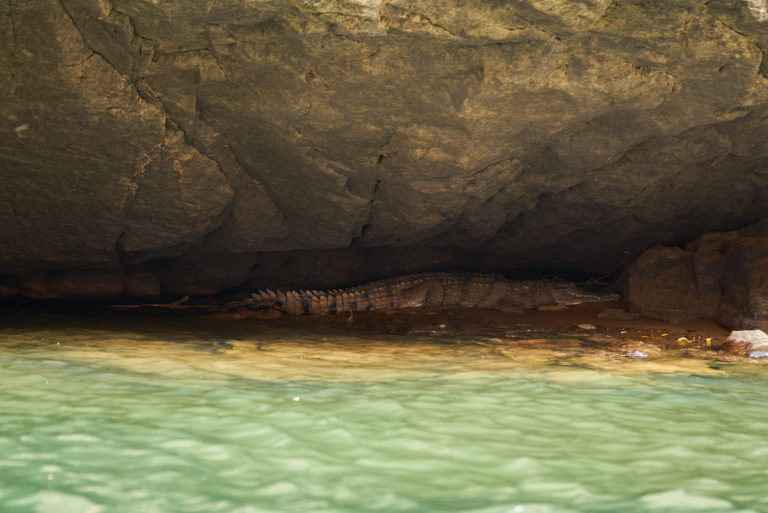 Fresh Water Crocodile
This poor crocodile was trying to hide in the cool of this crevice. I am not sure he wanted 50 tourists on a boat knowing he was in there.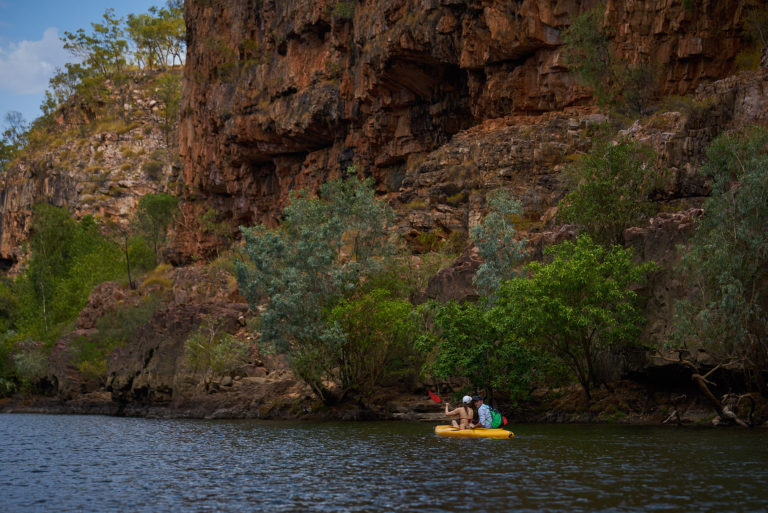 Katherine 2nd Gorge
This couple were enjoying their paddle in the second gorge.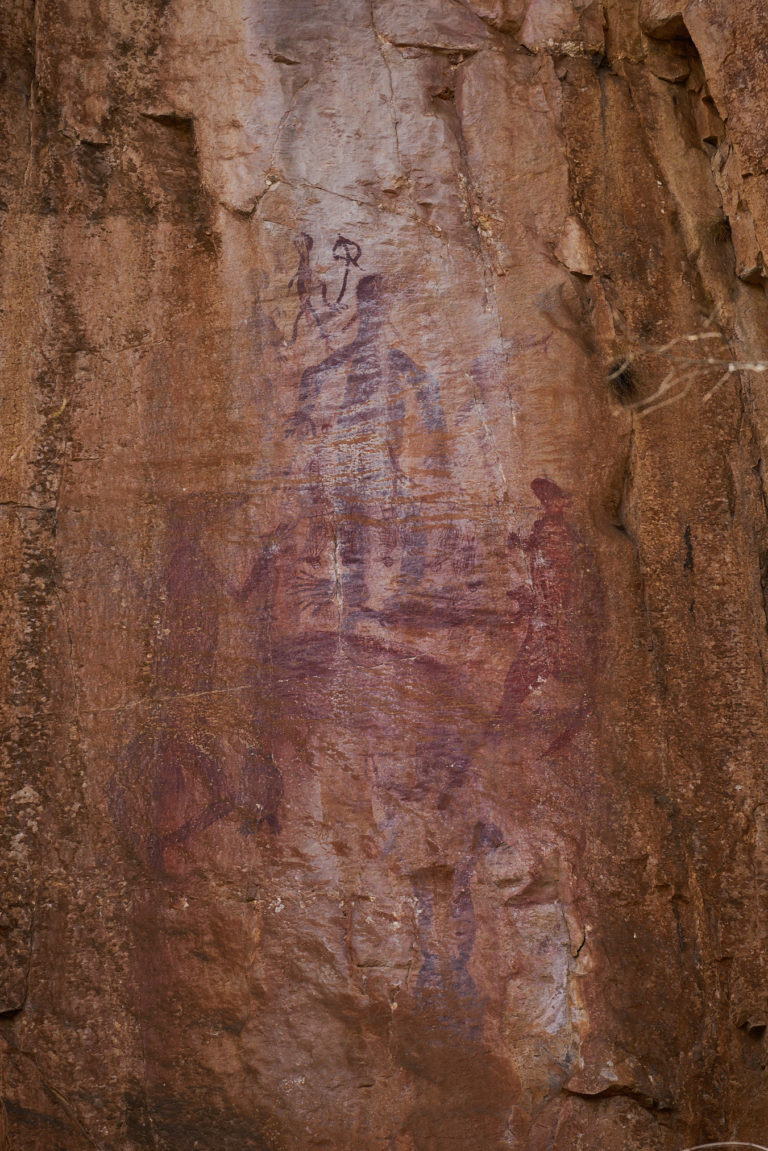 Aboriginal Art Work
The boat can not traverse the dry rock bar between the 1st and 2nd gorges. We had to walk. The walk goes past this panel of rock art. It is estimated to be 4000 years old.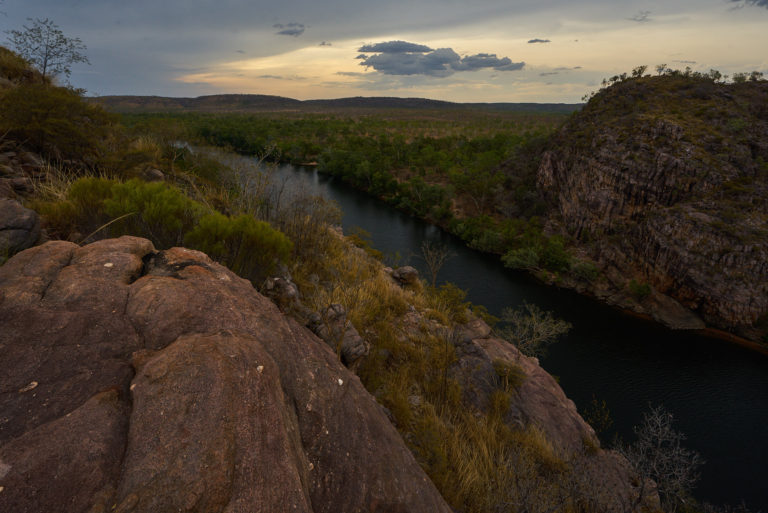 Katherine Gorge
I made the climb up to the lookout overlooking the entrance to the first gorge.