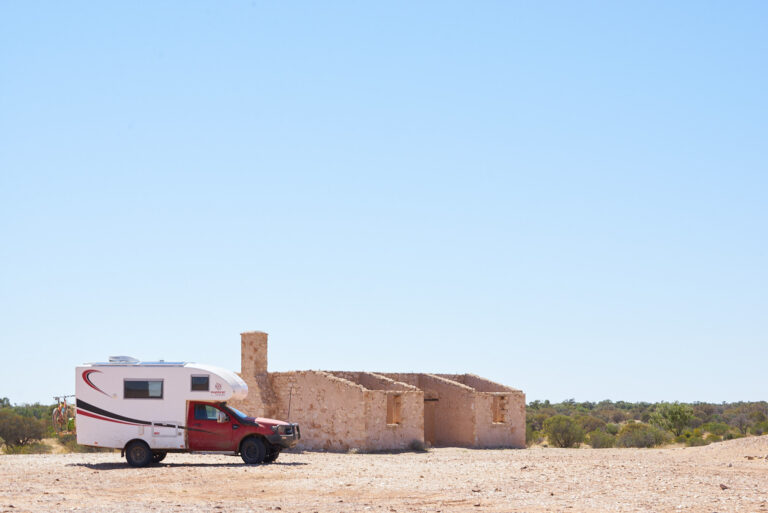 Carcoory
We did try and book an expensive long flight down to lake Eyre from Birdsville. Yes they were still doing flights but tomorrow's flight was full and it didn't look like they had enough interest to run another one in the next couple of days. We hit the road and headed on up to Boulia.
I had threatened last time we were out here that I would camp at the Carcoory ruins and play around with star shots over the ruins. No that didn't happen this time either.

Vaughan Johnson Lookout
"Clifford" at the Vaughan Johnson Lookout on the road up to Boulia. Our destination was the Diamantina Lakes National Park but we got fuel and did a "shop" in Boulia first
Comments are closed !