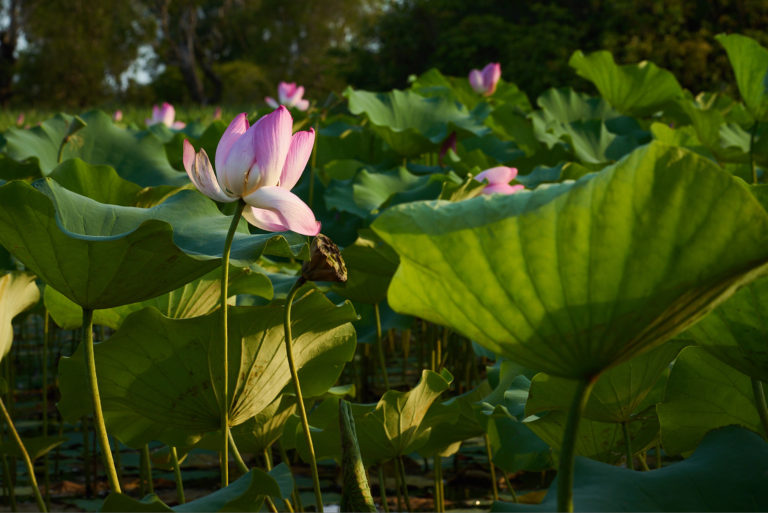 Sunset Cruise on Corroboree Billabong
Yes it is getting warm, but it is also getting quiet - most of the southern tourists have left.
We had no trouble getting a powered site at the Corroboree Tavern even though it was their 30th birthday celebration. The cruise we booked was less than half full.
The edges of the billabong had lots of these large lotus lily pads.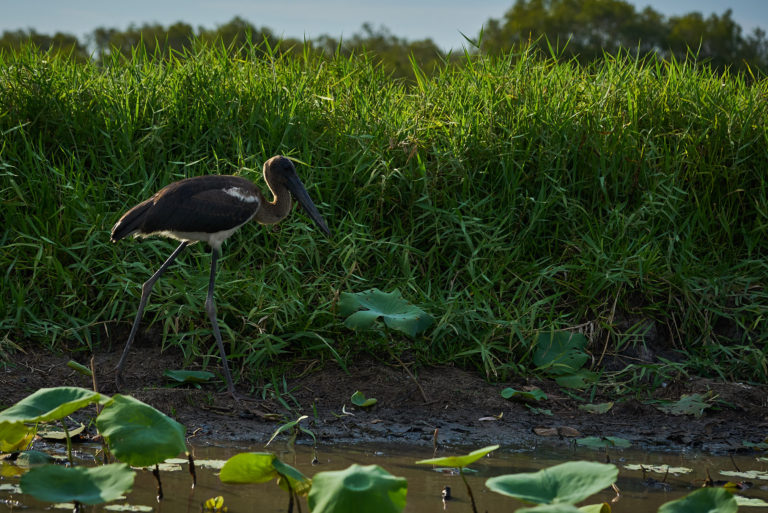 Juvenile Jabiru
I was probably disappointed that we didn't see mum and dad but there were a pair of young Jabirus on the shore and the guide later pointed out their nest way in the distance.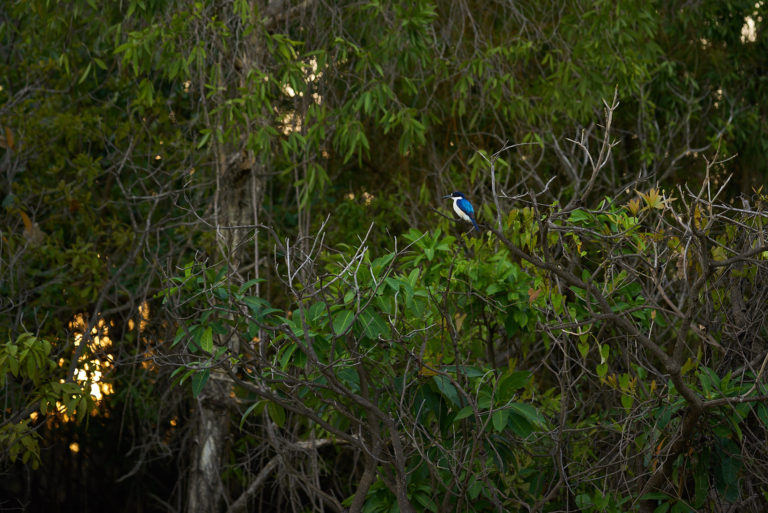 Forest Kingfisher
We saw several Auzure Kingfishers and this Forest Kingfisher. As you can see they are pretty small and this was the best shot I got of them.
There are some other larger bird shots in the gallery on the home page.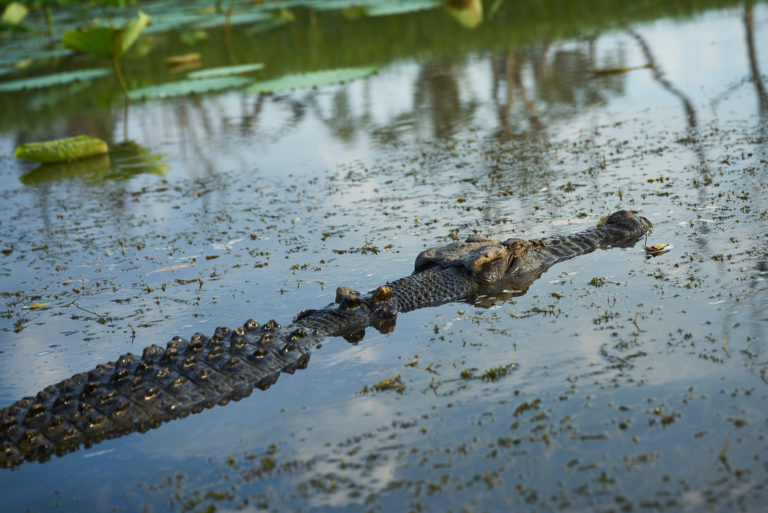 Crocodile
This fellow was at least 4m. Even though we were in a big boat I was pretty uncomfortable being as close as we were. The croc on the other hand gave no indication of being intimidated by us at all.
Again see the home page galleries for more crocodile photos.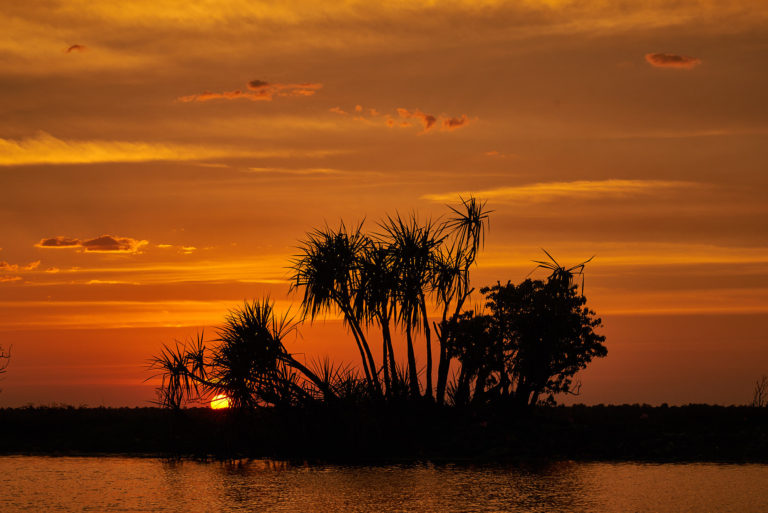 Sunset
Well it was a sunset cruise. We had a nice evening, fresh and salt water crocodiles, lots of birds, flowering lilies, and a sunset 🙂
Comments are closed !