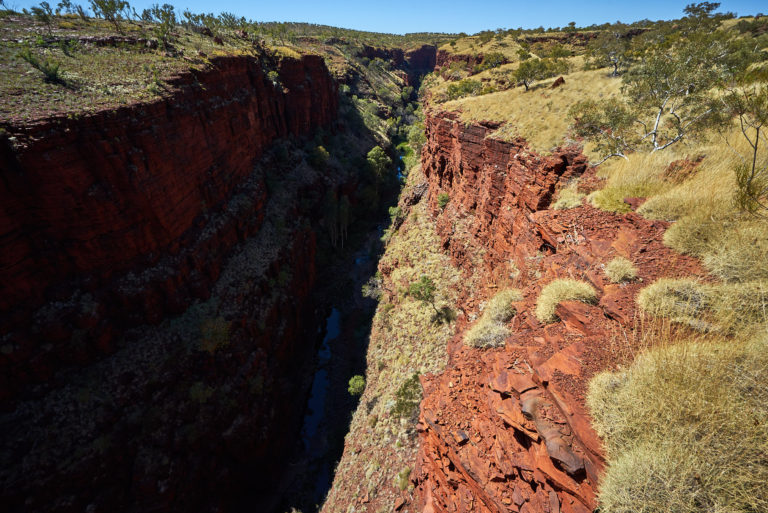 Karijini National Park
Karijini National Park is a park built around a series of gorges. The gorges are spectacular with large sheer sides.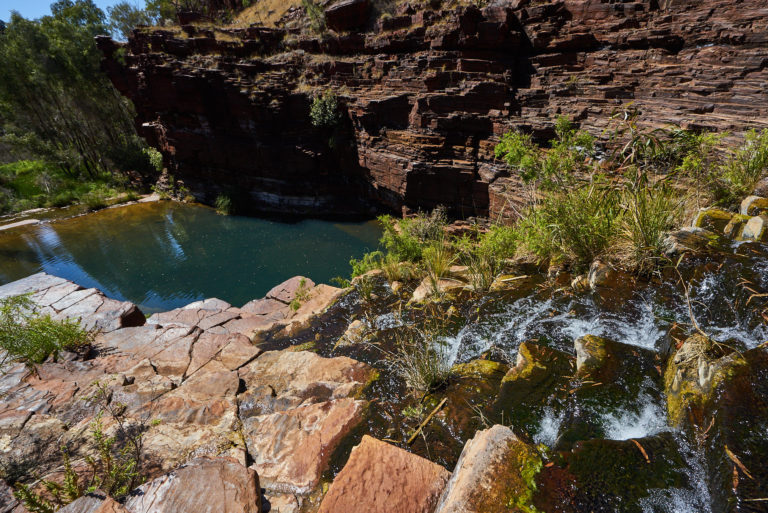 Dale's Gorge
Climbing down into Dale's Gorge we were rewarded this view at Fortescue Falls. Then onto Fern Pool before we made the walk along the bottom of the gorge to Circular Pool. Then we had the climb out. It was pretty tough.
Asbestos band
The park is not far from the infamous Wittenoom Gorge with its blue asbestos mine. As this photo shows there is some blue asbestos in Darcy's Gorge.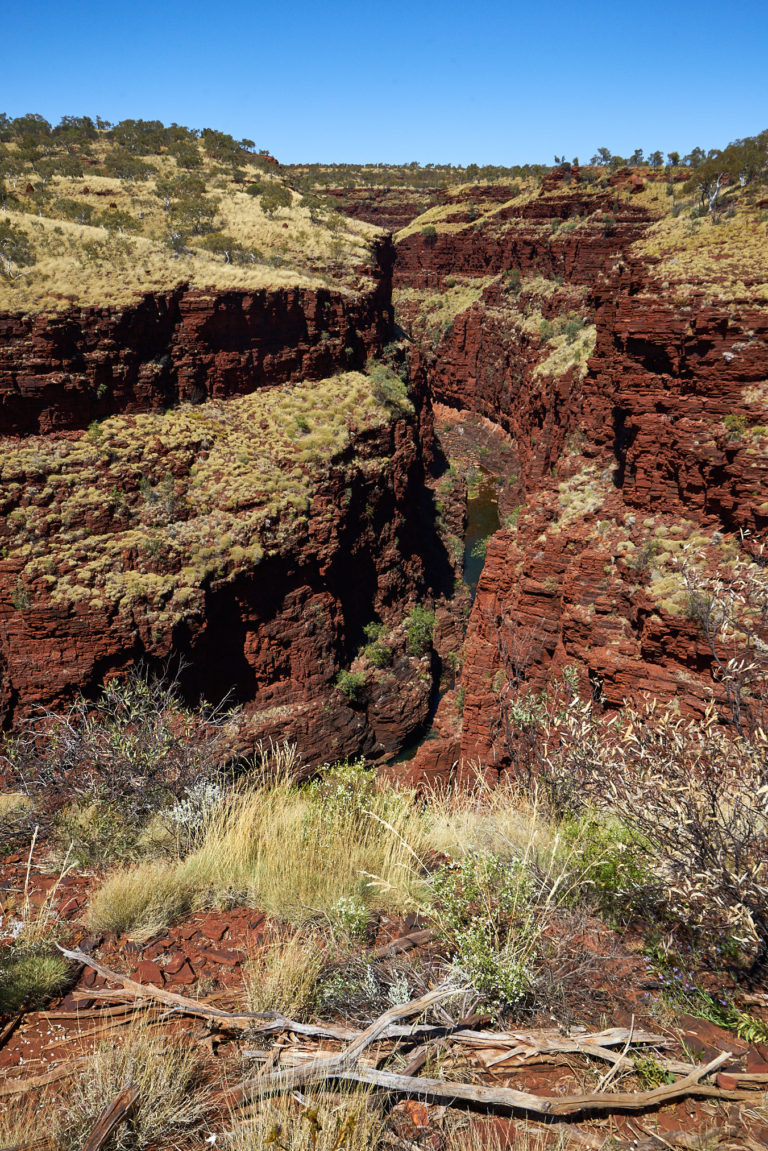 Oxer Lookout
Still in the park but about 40 km away are another series of gorges.
Sadly next to this lookout is a memorial to an SES volunteer who was killed while performing a rescue.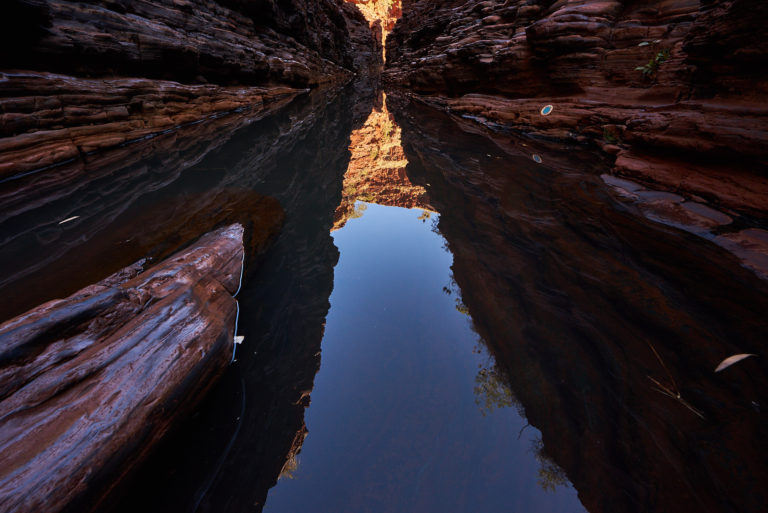 Hancock Gorge
As well as numerous lookouts this area has some interesting and challenging walks in the bottom  of the narrow gorges.
This is in Hancock Gorge. The blue dot on the right wall is marking the trail. The preferred option is through the chest deep water. I scrambled along the wall.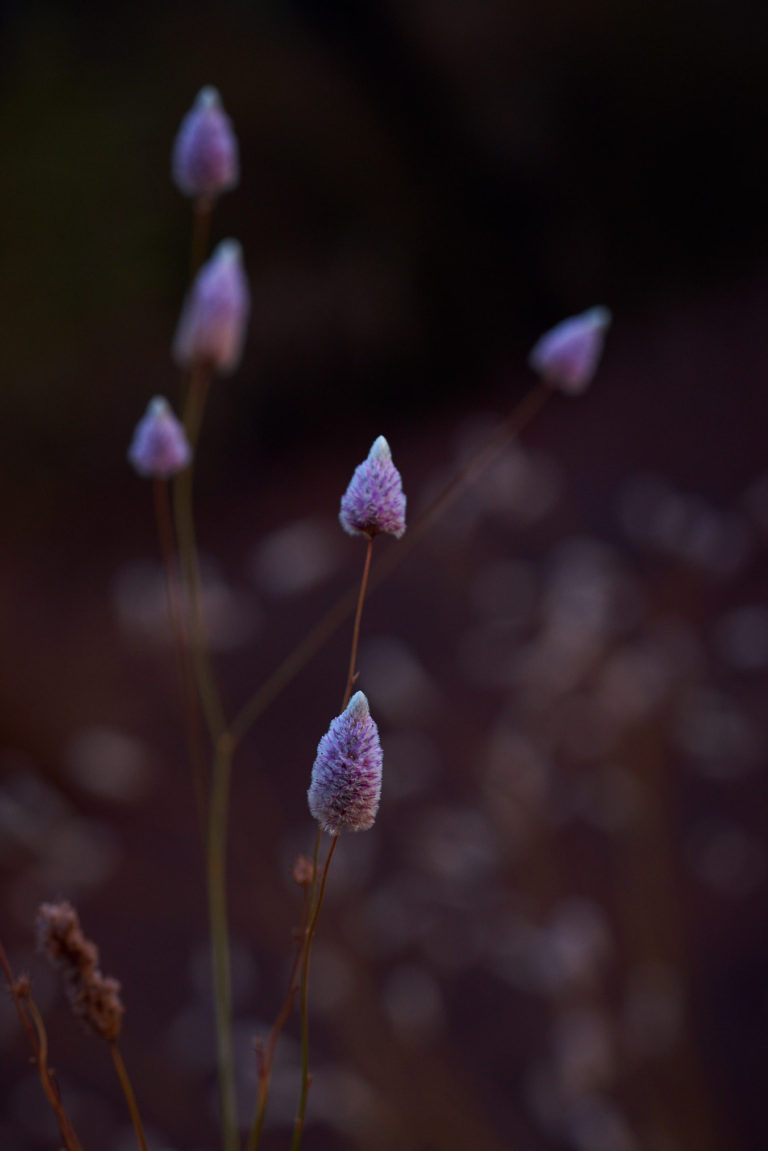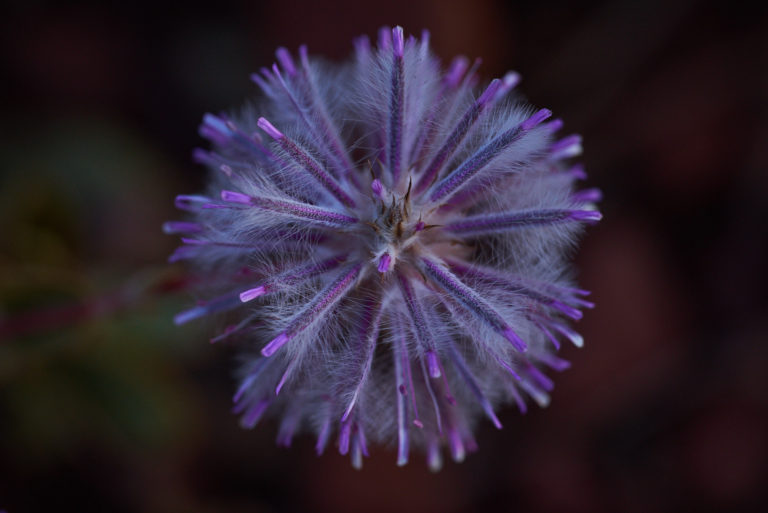 Karijini NP
There are still a lot of different Mulla Mulla flowers out.