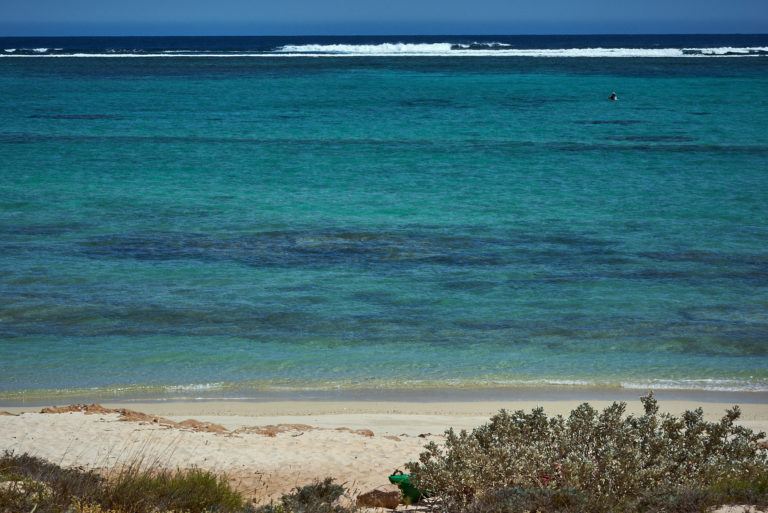 Ningaloo Reef
Ningaloo Reef is a fringing reef that runs down the coast for a couple hundred kilometres. As a consequence there are a couple hundred ks of coral lagoon.
Yes Lachlan there are sections where fishing is allowed and the small dot in the photo is a bloke fishing from his kayak.
Cape Range National Park
While we didn't get into the water we did take a glass bottom boat cruise.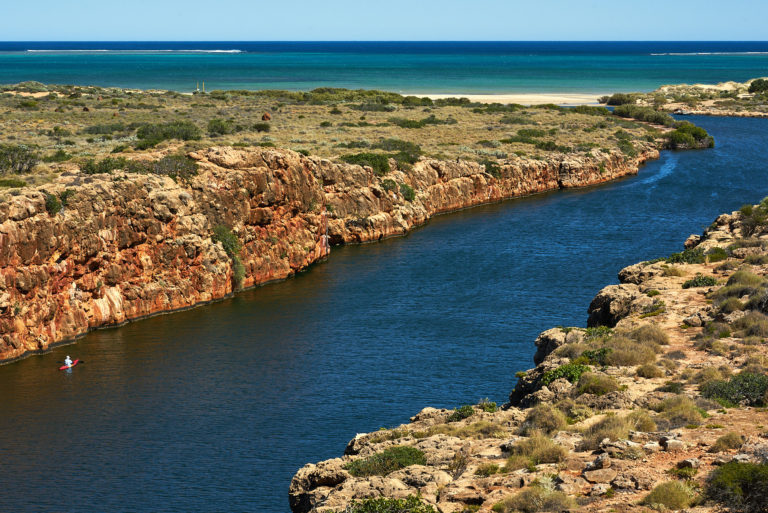 Yardie Creek
Yardie Creek is at the bottom of the National Park. It is the largest creek system running out to the range and is the only one with water. (not fresh)
We enjoyed a nice walk with some rock hopping up to this point. Quite a bit of wild life including a rare black footed rock wallaby.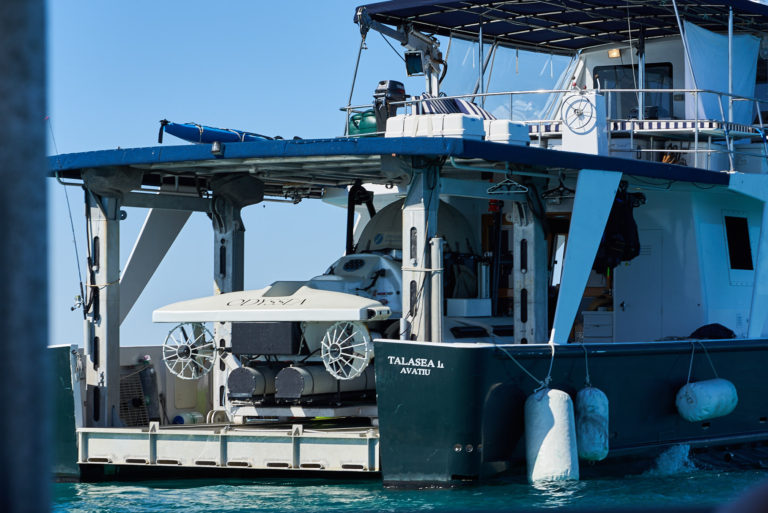 Tantabiddi Boat Ramp
This boat was moored in the Tantabiddi Lagoon. No need for a helicoptor pad when you have a personal submarine on board.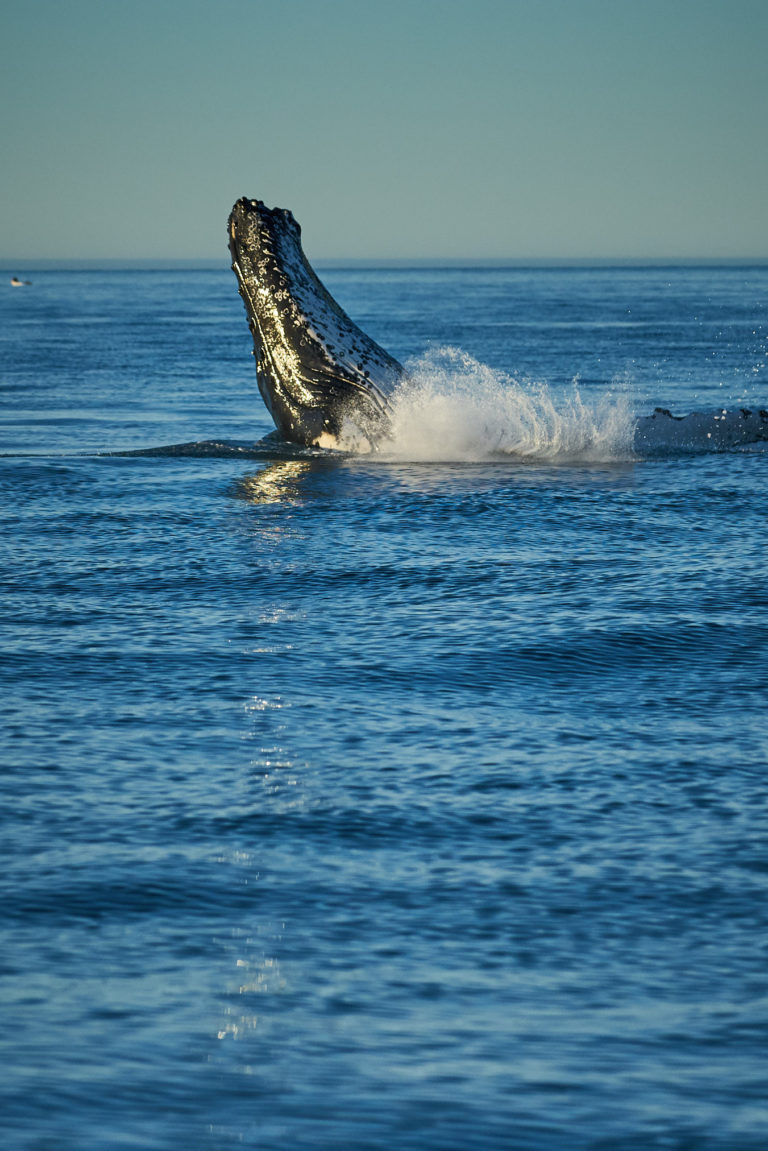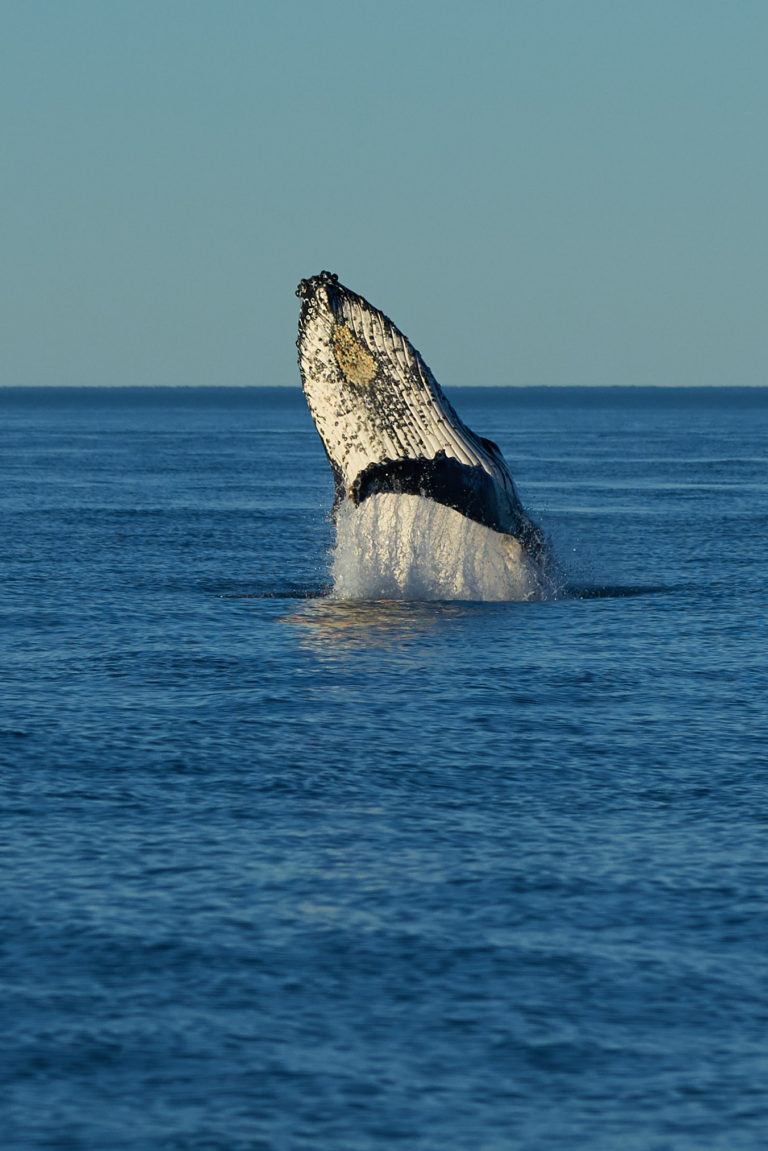 Whale Watching
We took a Sunset Whale Watching Tour. It was "better" than the one I had done out of Hervey Bay. We saw more whales and didn't have to travel any distance before we saw the first one - a mother and her calf.
Don't let the computer screen fool you these photos are heavily cropped, the whale is very small in the original photo.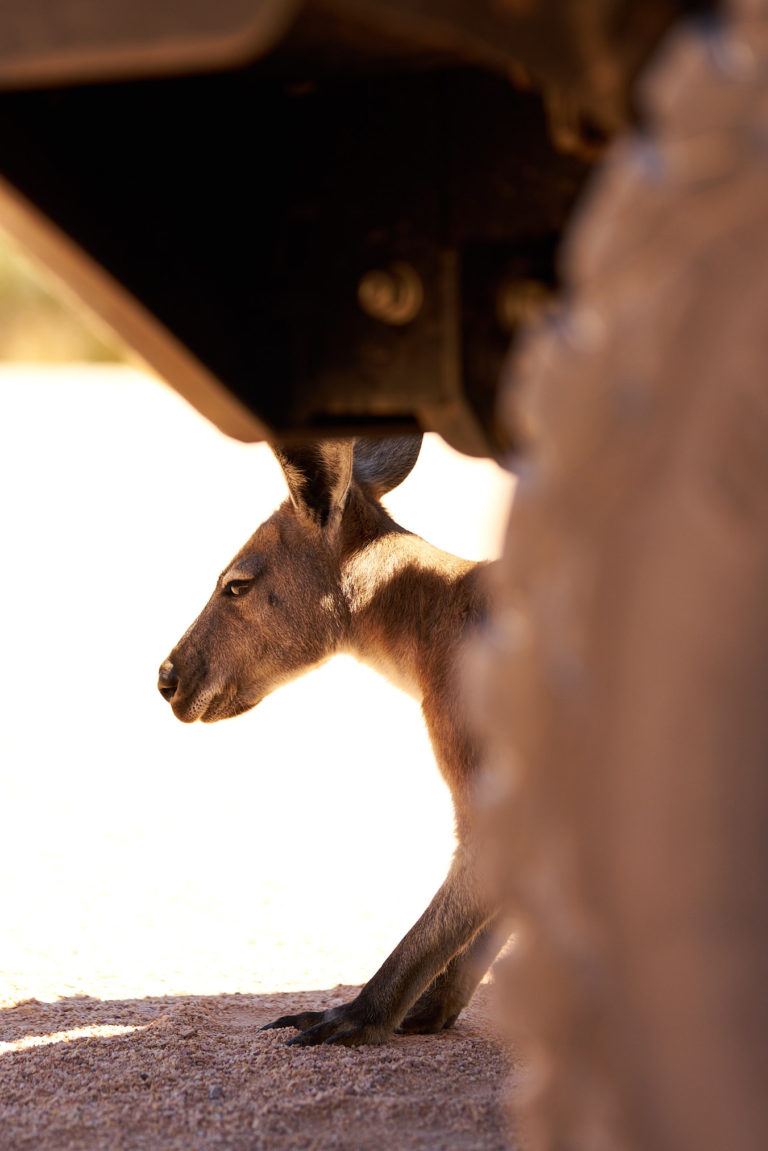 Euro under car
The weather must be warming up. This kangaroo spent a couple hours in the afternoon under the front of our car.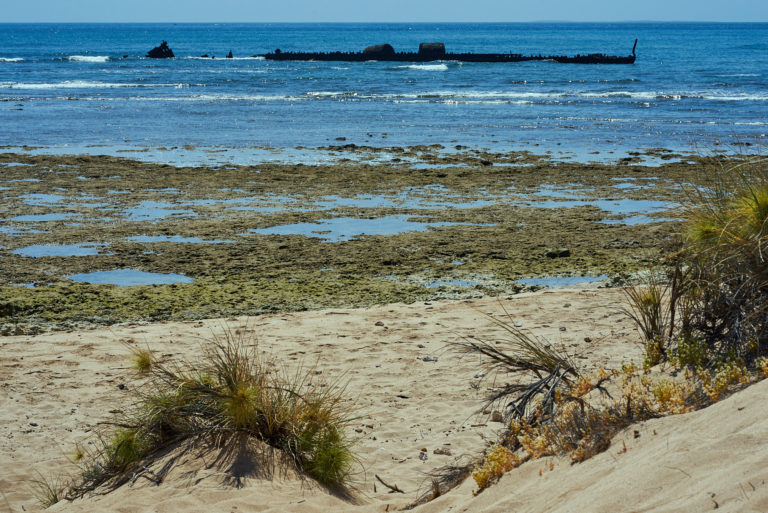 Mildura Wreck
Right at the end of North West Cape - the entrance to Exmouth Gulf is the wreck of the Mildura. It was a steam ship carrying cattle to Fremantle.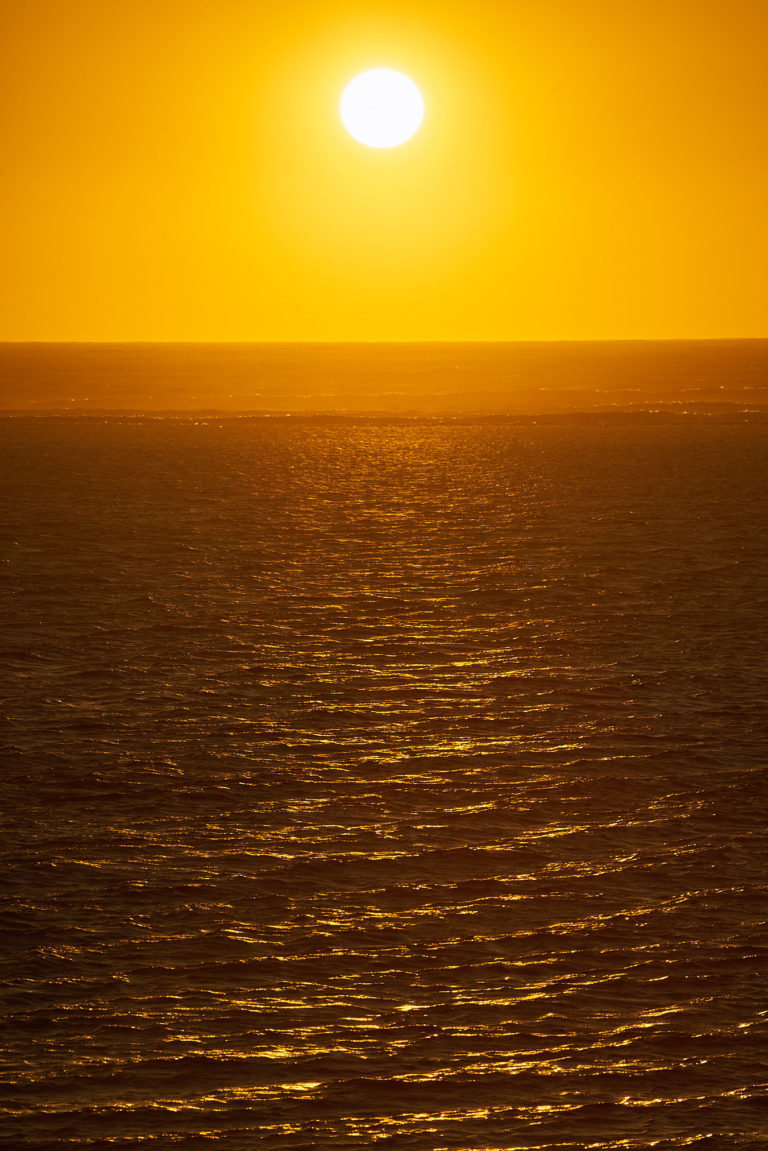 Sunset North Kurrajong
The sun setting over Nindaloo Reef from the viewing platform at the North Kurrajong Campground. I wonder what all the workers are doing?