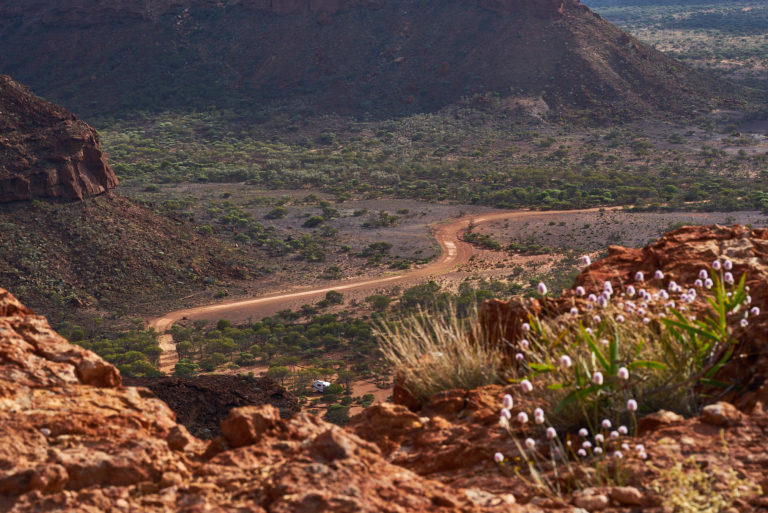 Kennedy Range National Park
From Carnarvon we headed East (inland) for a couple of days. We had wanted to head straight up to Cape Range National Park and Ningaloo Reef but the camps were booked out. Kennedy Range was an unexpected surprise with the camp ground at the bottom of the escarpment.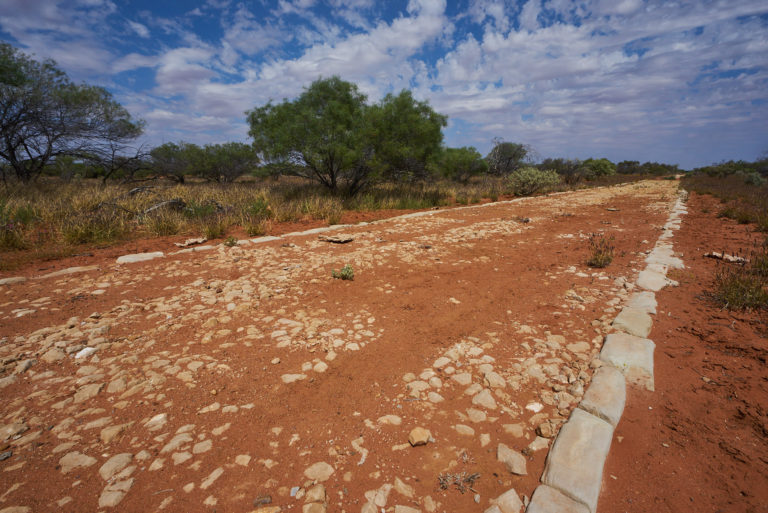 Cobble Road
So you remember Charles Kingsford Smith the aviator? What about Charles Kingsford Smith the truckie ?
To raise the funds to fly, Kingsford Smith had a transport company based in Carnarvon. He was using trucks but because the tracks were so rough the trucks were having problems competing with the existing camel trains. I am not sure who paid for them but cobbled roads were built.
So before he flew across the Pacific, Kingsford Smith drove a truck along this road.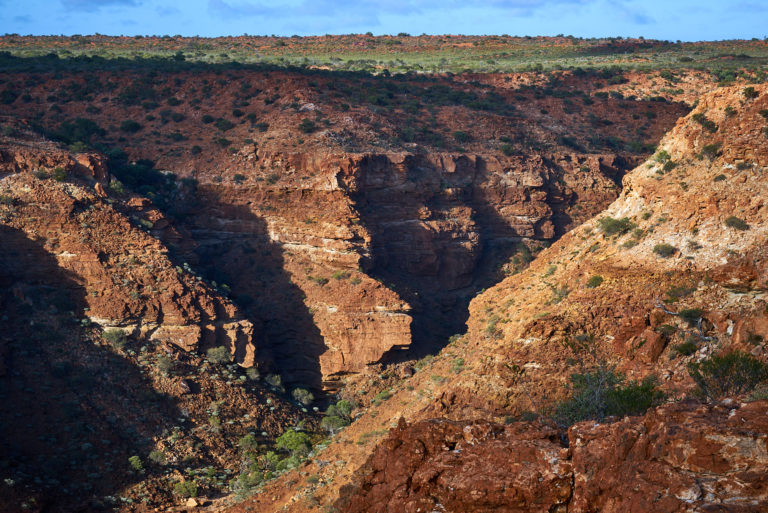 National Park
The national park is still pretty much in the desert. The gorges and water falls are dry most of the time with some seasonal rock pools.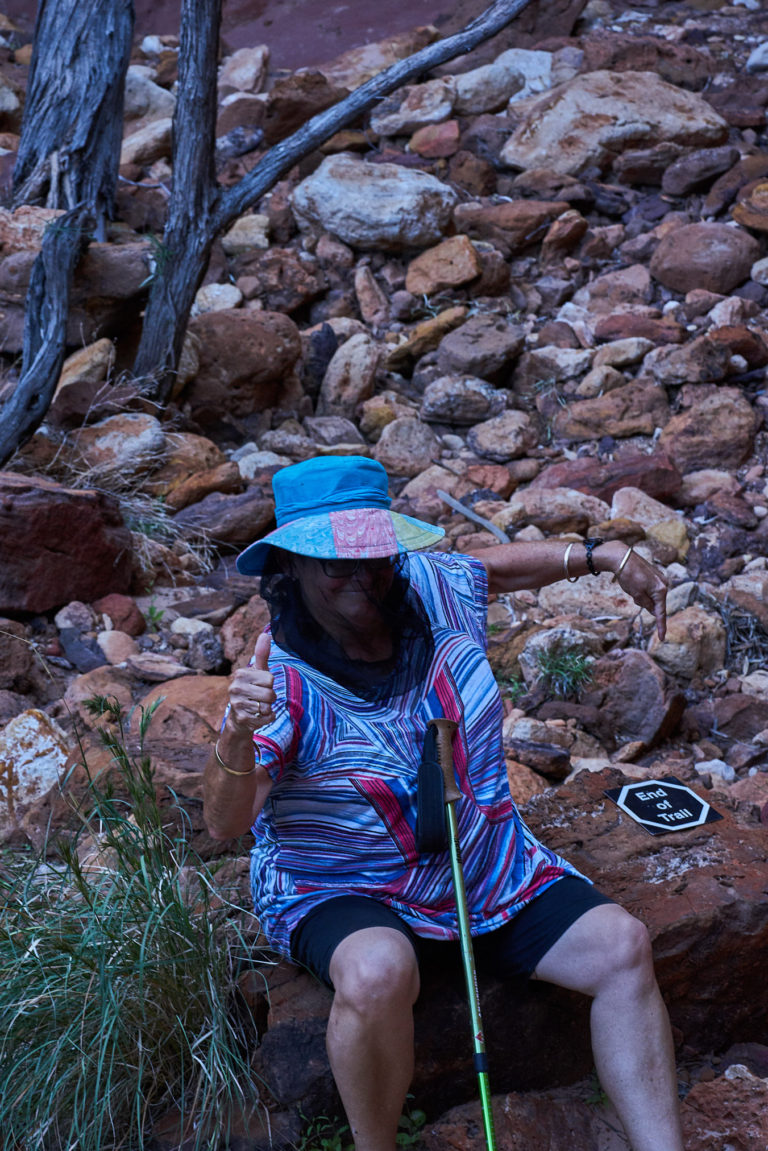 National Park
Ann was happy to make it over the rocks to the end of the trail in Temple Gorge. Note the special head gear.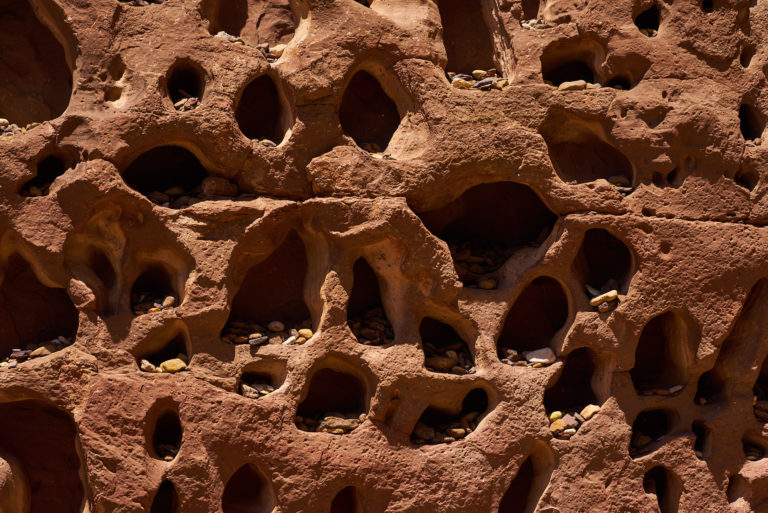 National Park
This is the honey comb erosion at Honey Comb Gorge. Couldn't get over the gravel in the rock face. Its about 3 or 4 metres above ground level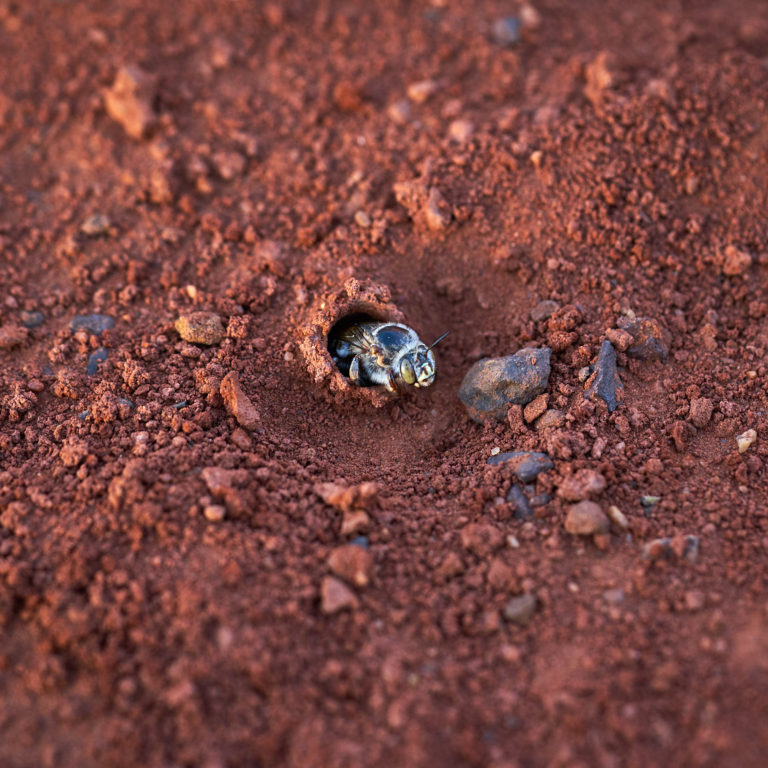 National Park
Lucky to get a shot of this "Dawson's Burrowing Bee" as it emerges from its burrow. They are so quick and unpredictable. There were a lot of them in one small section of the road. Rangers had placed rocks out to protect them.