Lake Argyle
The replacement air conditioner has been installed, and has run all night here at the Lake Argyle Caravan Park. 🙂
We took a Lake Argyle sunset cruise this afternoon. This shot is part of the lake. Even on the cruise you don't get a full appreciation of how big the lake is but you do get the sense that it is huge.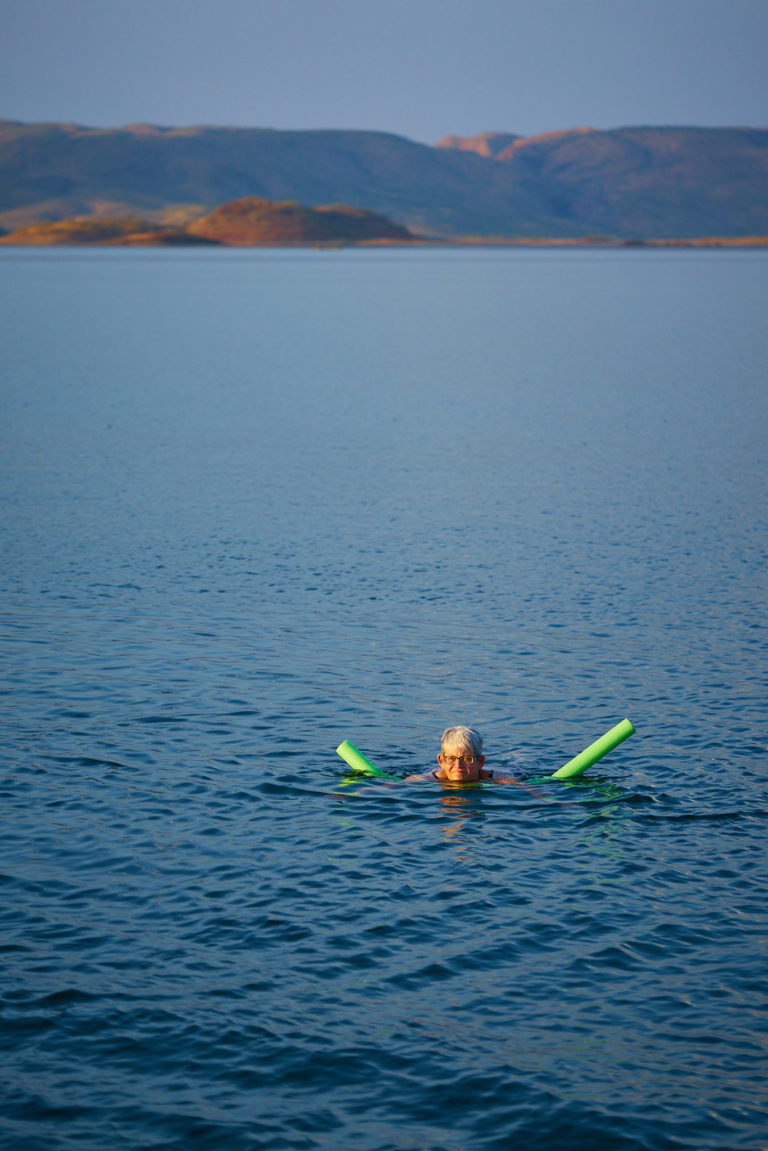 Lake Argyle
Ann enjoying a dip in the lake. I can't remember how deep the skipper said it was. Suffice to say that we were not going to be able to touch the bottom.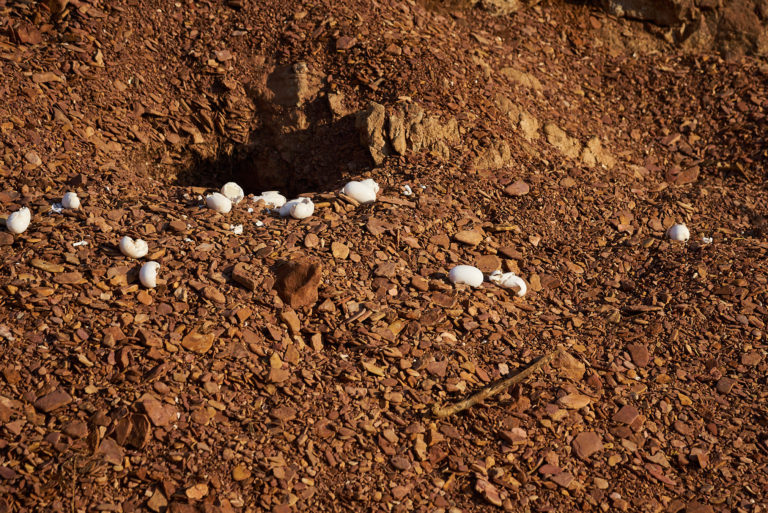 Lake Argyle
This is a fresh water crocodile nest that has been dug up -  presumably by a dingo.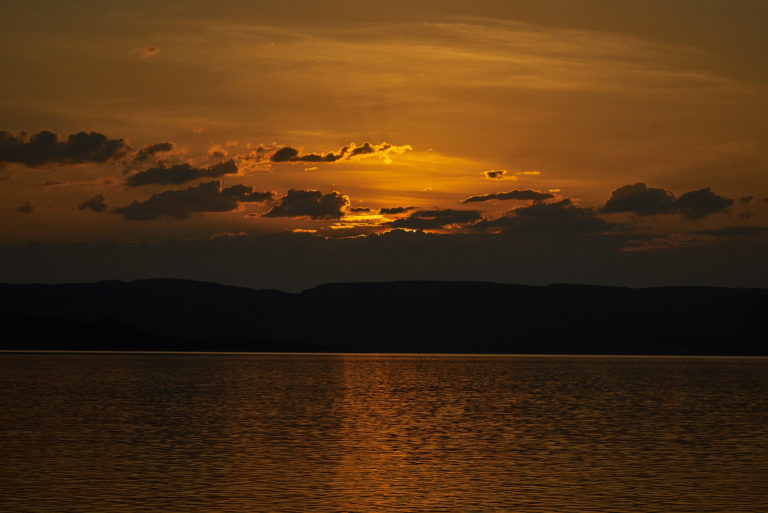 Lake Argyle - Sunset
Well it was a sunset cruise.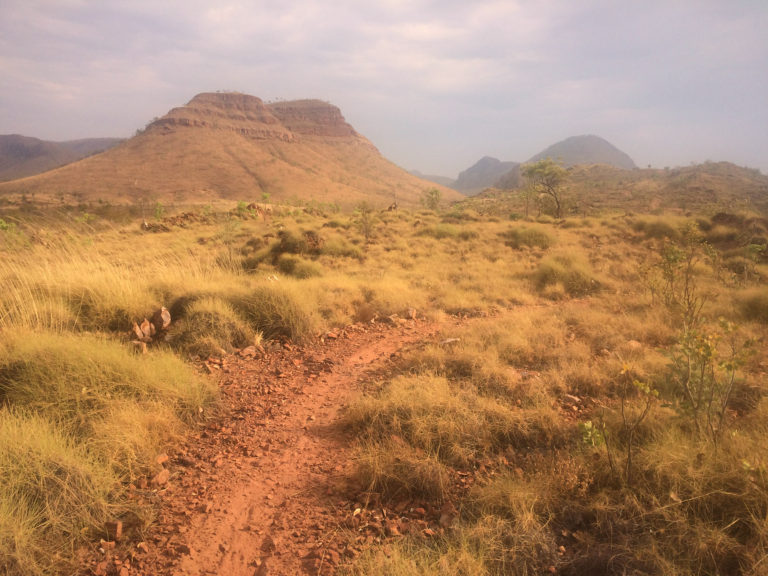 Lake Argyle - Mountain bike
I even managed to find the Lake Argyle Mountain Bike Track. It would be an exaggeration to say I rode around the full circuit - I did walk/ride around it though.