Mayne Hotel - Diamantina National Park
We took a drive out to the eastern edge of the park and the old Mayne Hotel.
On the way we went to the look out over the park with Janet's leap being the outcrop in the left of this panorama.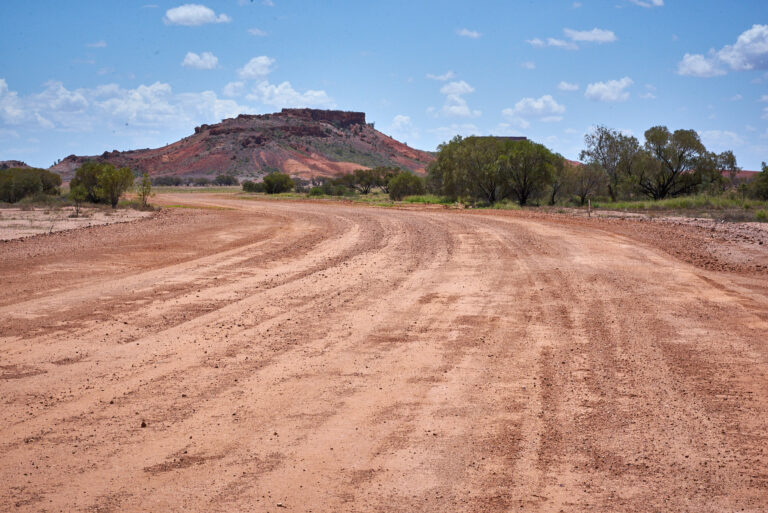 Mayne Hotel
The bend in the road at the hotel.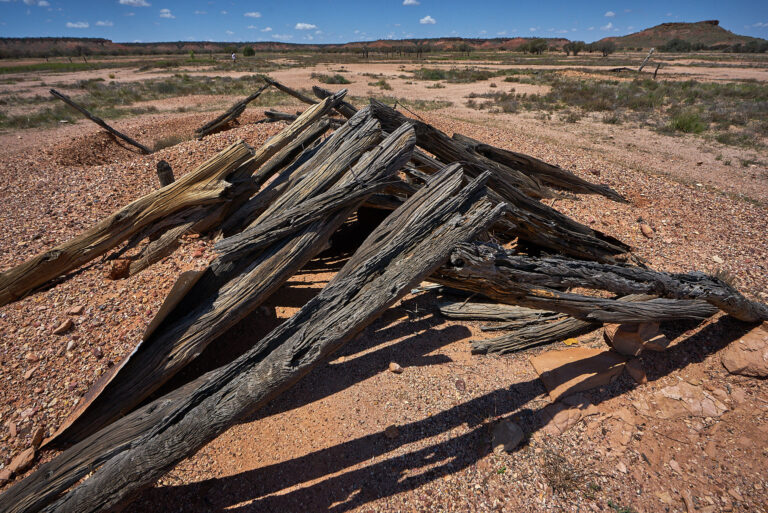 Mayne Hotel
The roof of the cellar. Open at night and closed during the day to try and keep the drinks cool.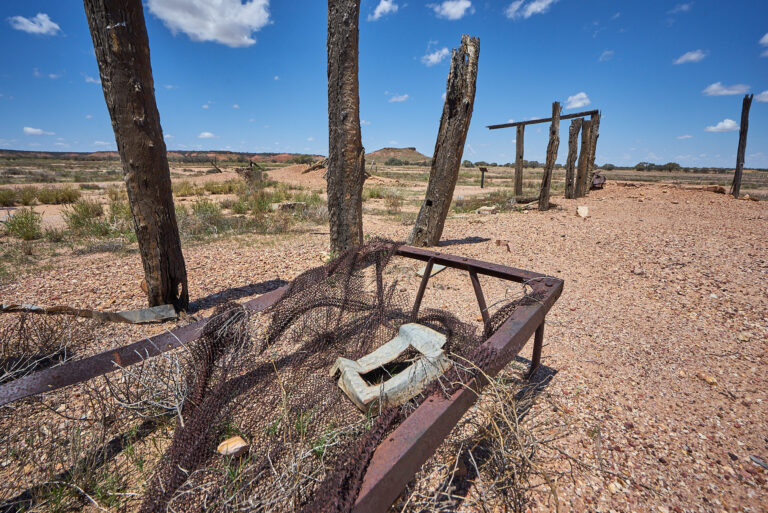 Mayne Hotel
I guess this bed is free tonight.