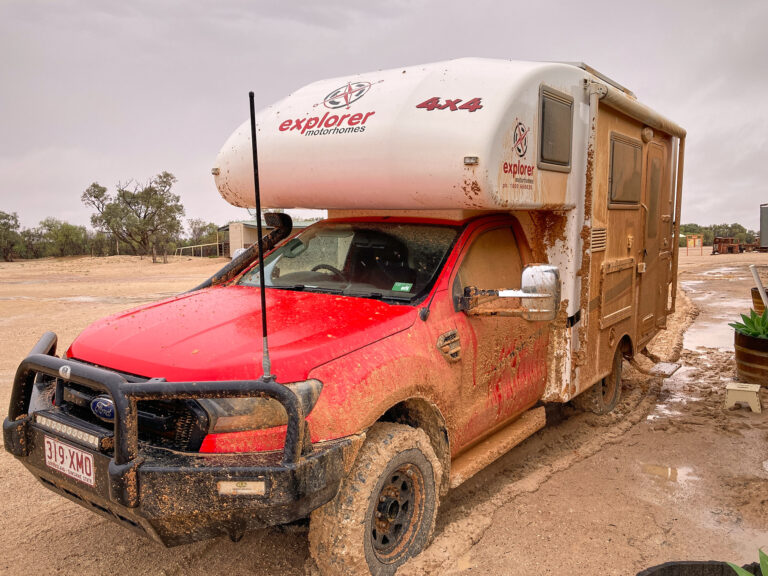 Mungerannie
This is what we looked like when we got to Mungerannie. We were lucky to get there. They had more rain here and along the road than Maree. The road was extremely slippery and dangerous. The back end of Clifford kept wanting to become the front end.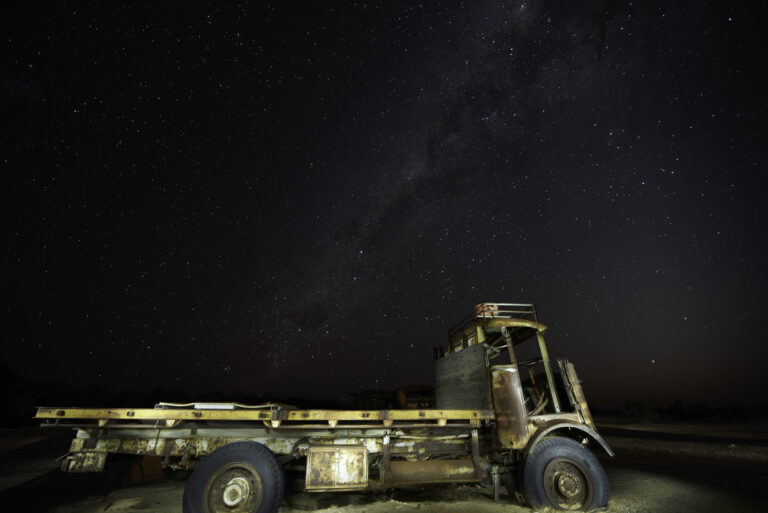 Mungerannie
As the road to Birdsville was closed we were here for a few days. There were two other couples stranded with us. They had a very similar experienced coming from Birdsville in that it hadn't rained in Birdsville and in the beginning the road was good. They also were very glad to see  Mungerannie.
I had time to play around and take some night photos.
These old trucks were abandoned along the track. At least one of then belonged to Tom Kruse the legendary Maree to Birdsville mailman.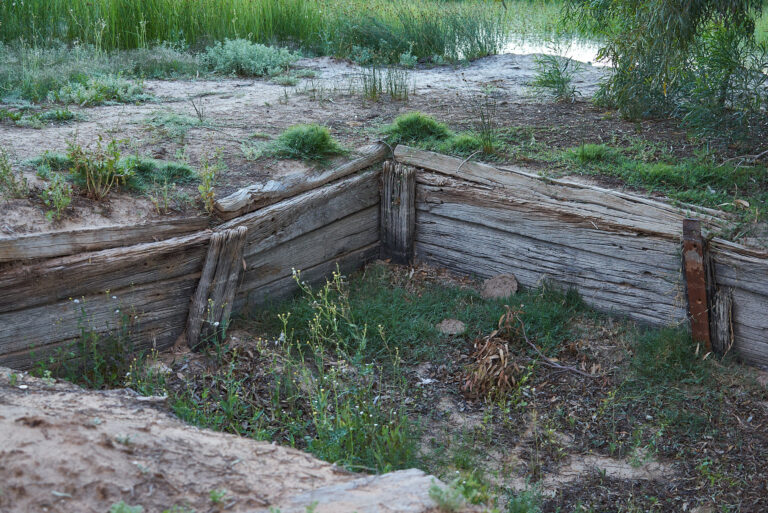 Mungerannie
Unfortunately for us the sleeper walls of this spar pool had started to collapse and it is no longer in use.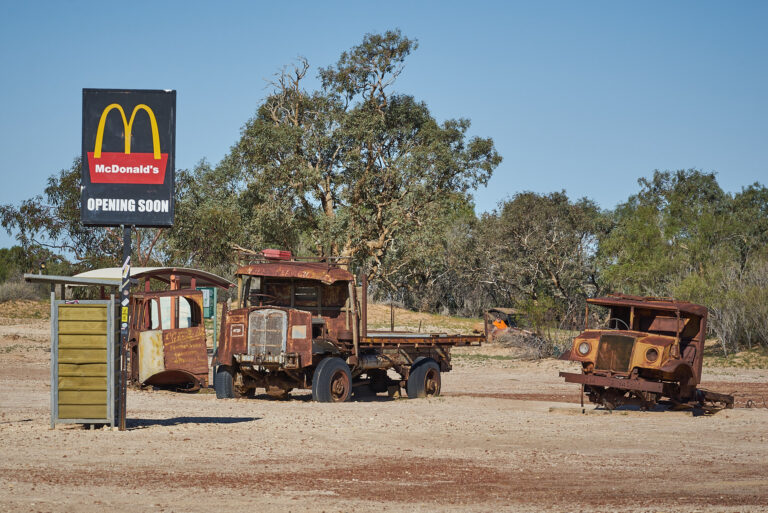 Mungerannie
I am not sure when Maccas will get here, but I am sure it will put Mungerannie on the map when it does.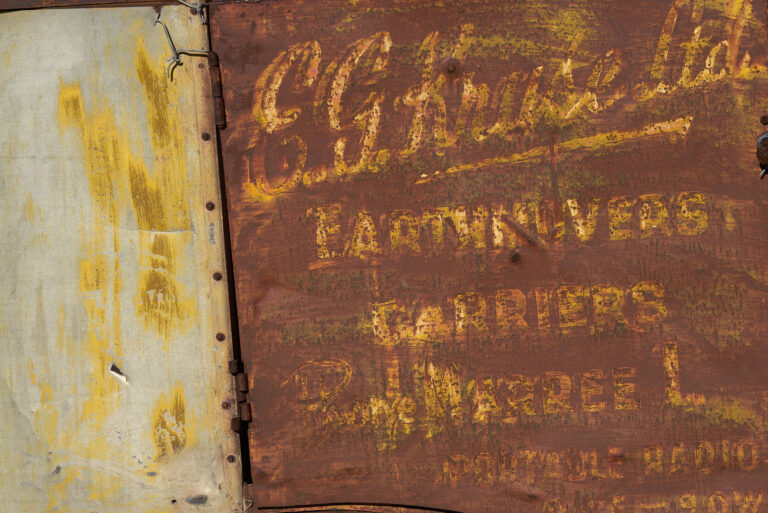 Mungerannie
The door of one of the old trucks with the name of Tom Cruze - legendary mail man on the Birdsville when it was even less than a track.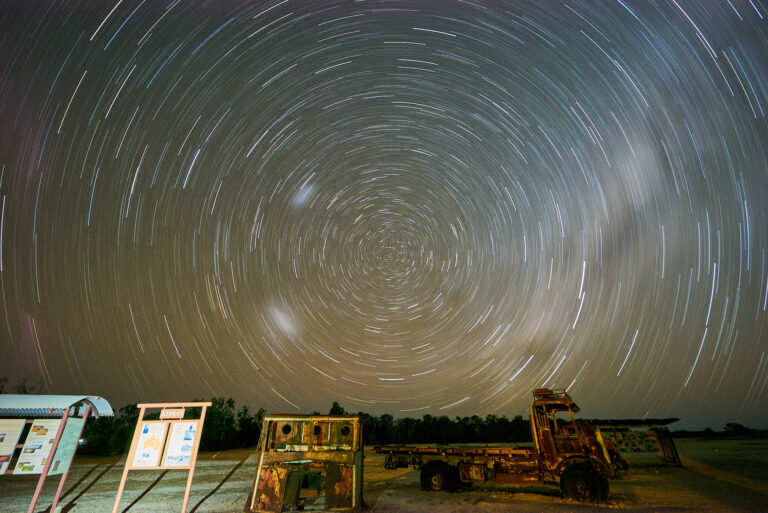 Mungerannie
The complete crew here for the few days.
Comments are closed !