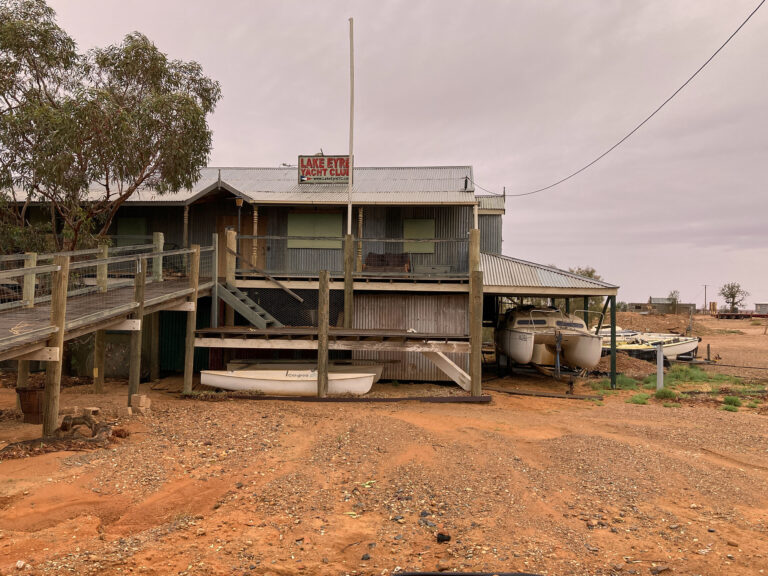 Marree
Marree - home of he Lake Eyre Yacht Club.
Marree was interesting. It was pretty windy at Wilkowie Well and the wind kept gaining in strength and also started picking up dust. By the time we got it Lyndhurst it was a full on dust storm. The fuel consumption driving straight into the headwind to Marree was interesting. At Marree all we could do was get a powered site and sit inside the motorhome with the air condtioner on.
Fortunately overnight the wind did drop and the dust settled.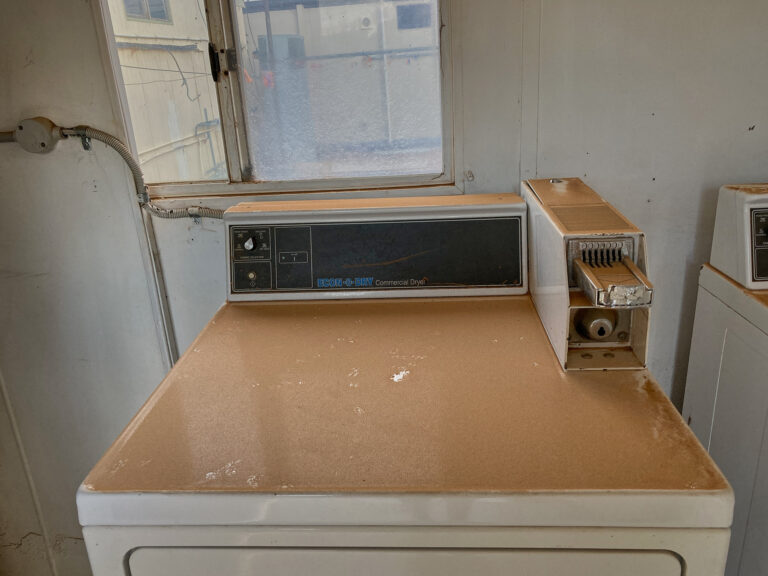 Marree - Laundry
Yes the dust had settled - everywhere. Still we were able to catch up on our washing.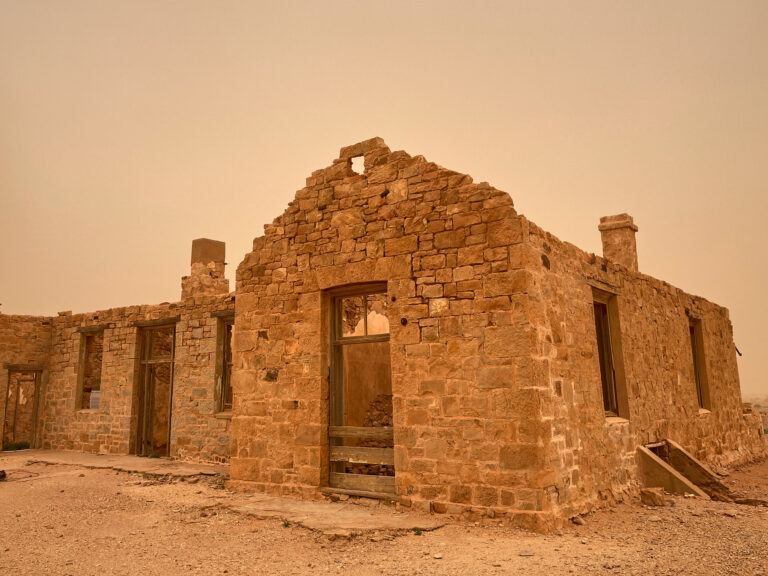 Farina
Farina is an abandoned township between Lyndhurst and Marree. It is a pity about the dust storm as it would have been good to have an explore.
This building started as the Transcontinental Hotel but had several other uses during its life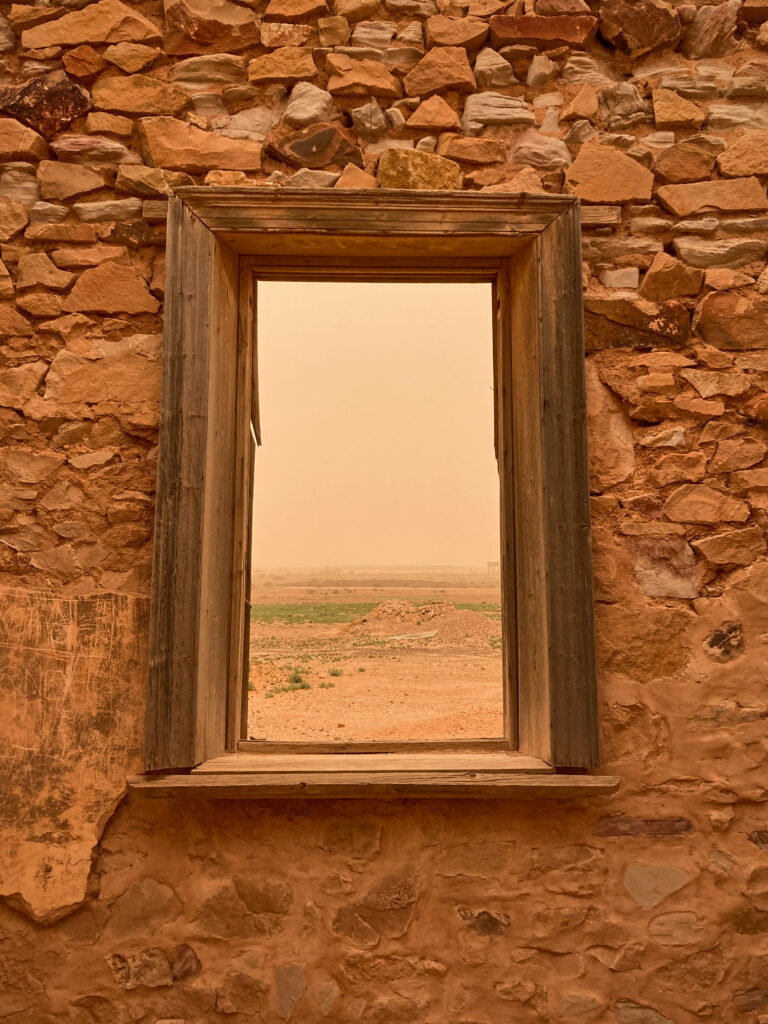 Farina
Through one of the windows of the hotel. If you look closely you can just see an old railway water tank in the distance. Farina was a rail head for the original Ghan railway.
Comments are closed !