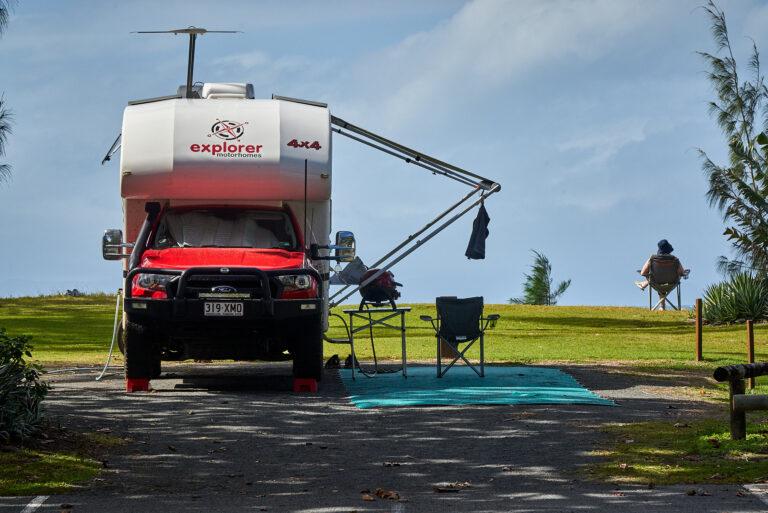 Blacks Beach - Mackay
We payed the extra and as well as the luxury of power and running water for a few day we were right on the beach!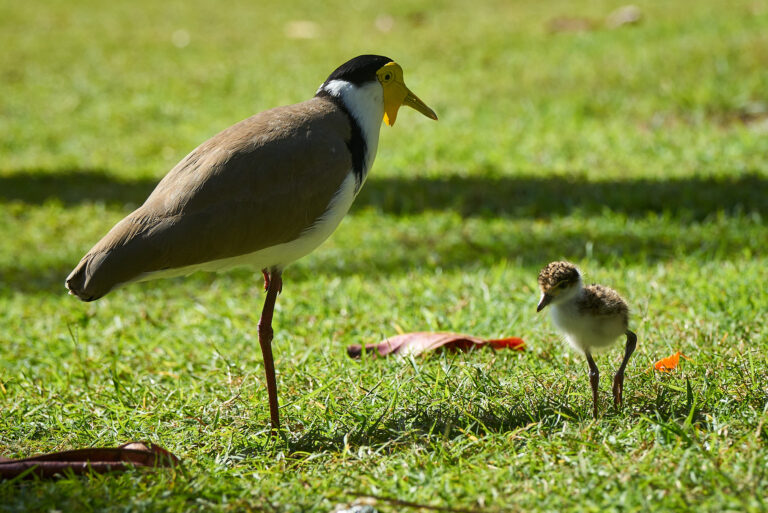 Blacks Beach Mackay
The resident masked lapwings had chicks. There are three at present, another park resident said there were originally four.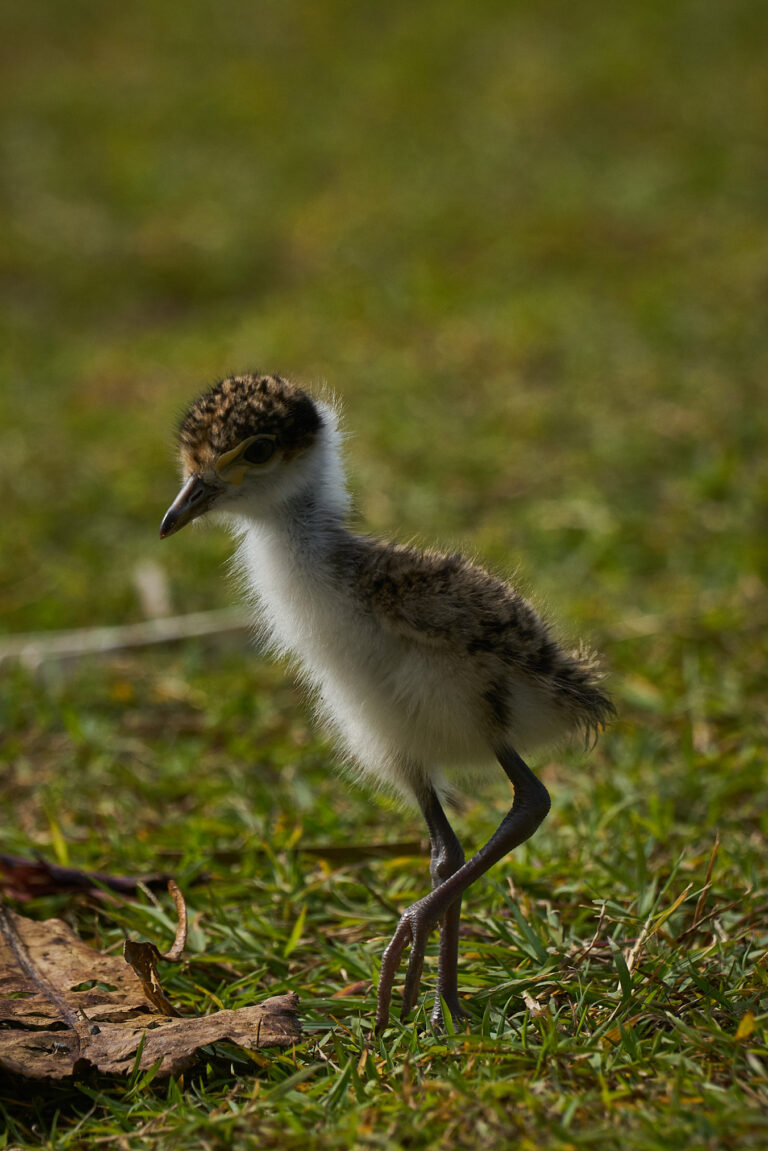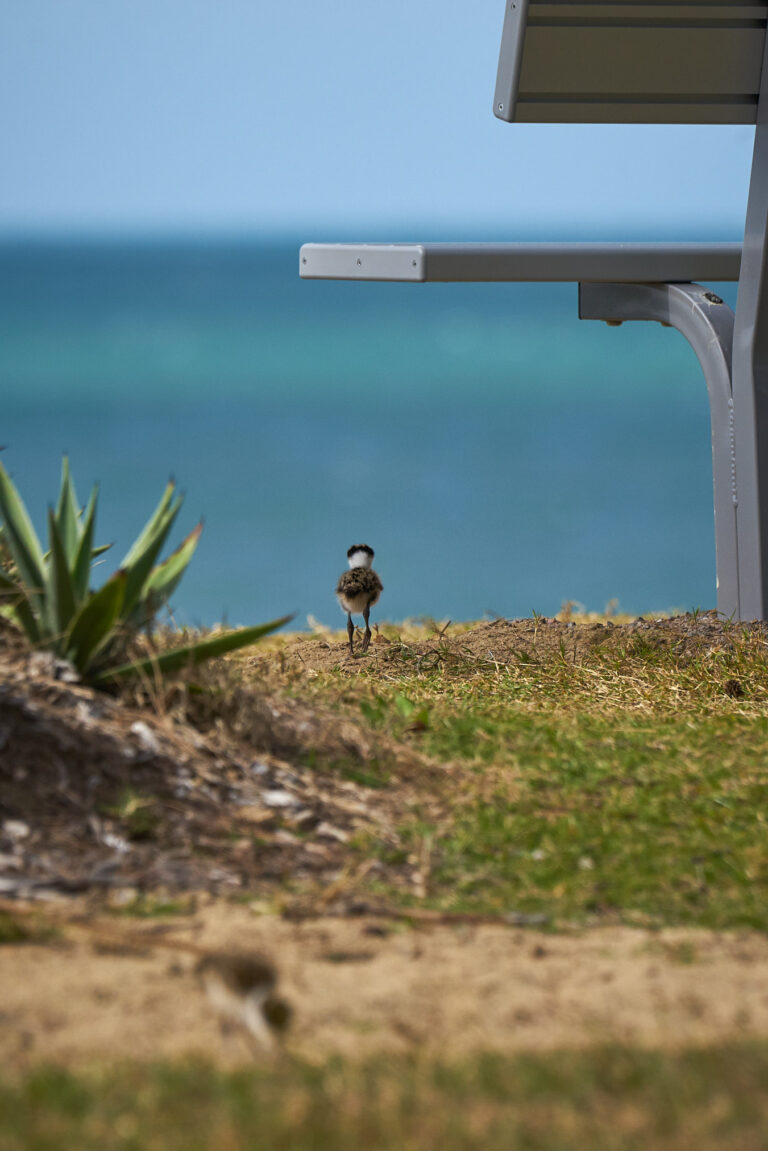 Comments are closed !