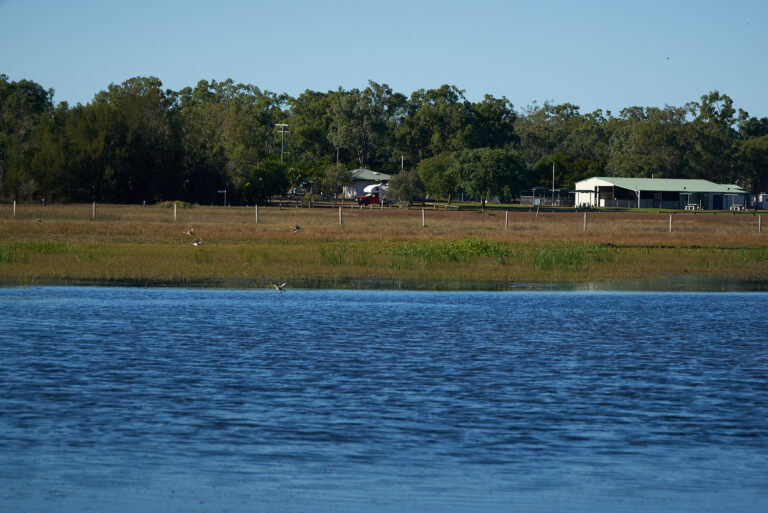 St Lawrence - Recreational Reserve
I couldn't tell you the number of times we have driven the road between Rockhampton and Sarina and have never been into St Lawrence. Wiki camps also shows cheap camping with hot showers at the recreation reserve adjacent to the wetlands win, win 🙂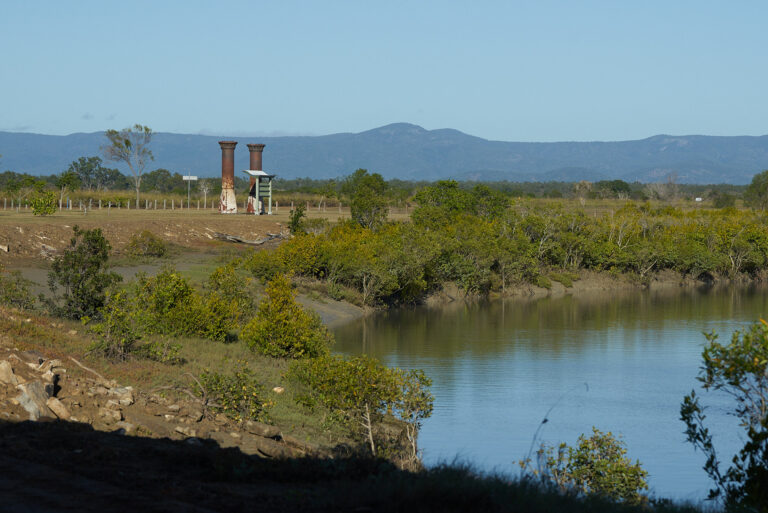 St Lawrence - old rail bridge
St Lawrence was originally a port and an important link in the main North/South rail line. The old rail bridge across St Lawrence creek was replaced.  These are two of the original support columns.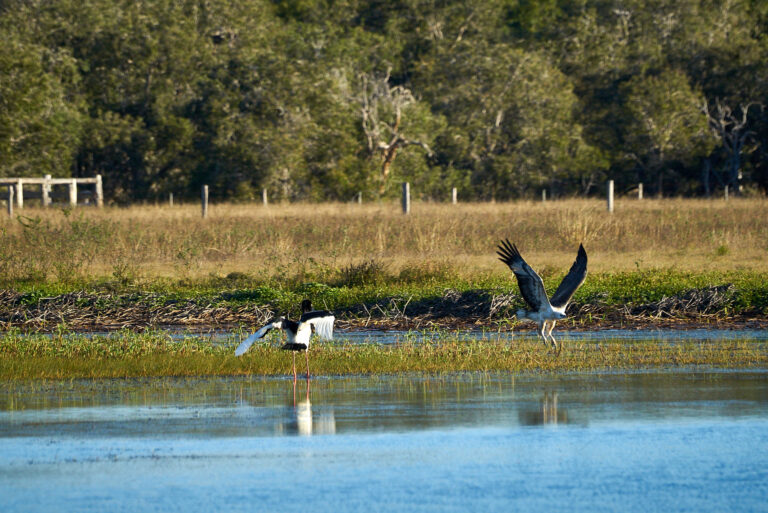 St Lawrence wetlands
It was pretty cool watching this Jabiru have a feed on some sort of bird. I am not sure what killed the bird or whether it was simply scavenged, but these other two birds of prey were not happy and pestered the Jabiru until the meal was all gone.
Guess what my new second hand big lens still wasn't big enough ( or I couldn't get close enough) 🙂 and I also had problems getting a fast enough shutter speed to freeze the action.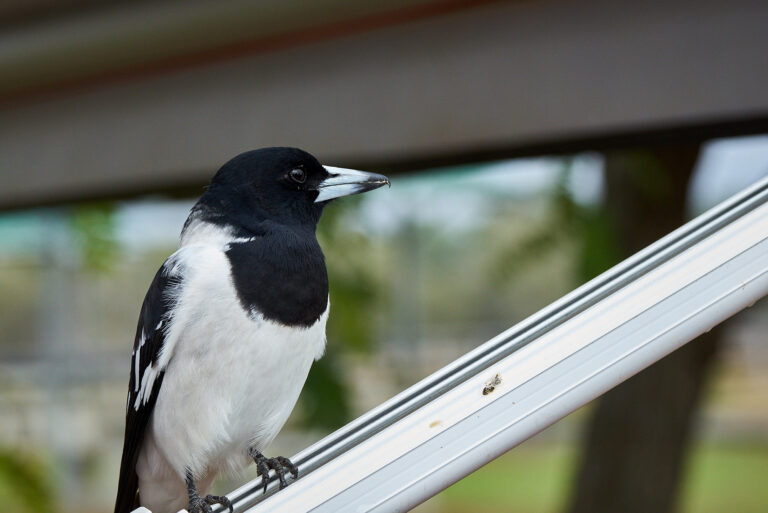 St Lawrence Rec. Reserve
This butcher bird had no problems getting close and personal with we campers. Was definitely able to get close enough with my new lens 🙂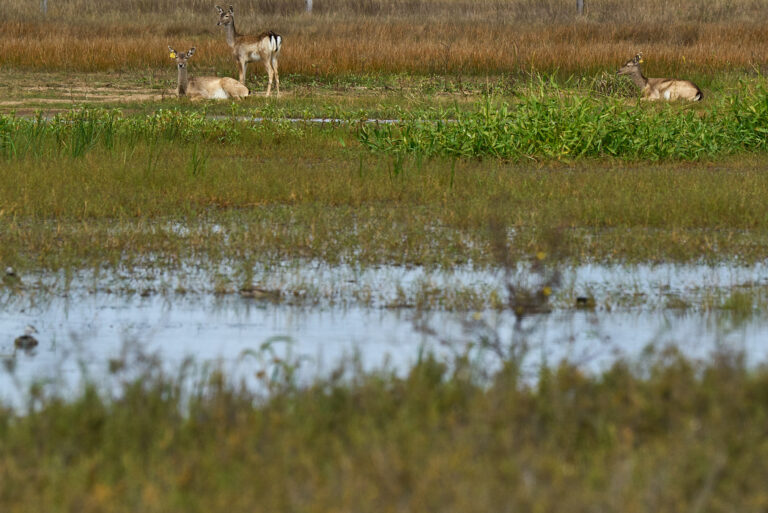 St Lawrence Rec. Reserve
We were quite excited to see these feral deer. It was only when I took this photo that we saw the yellow ear tags perhaps not so feral.
Driving around we did see a larger herd of deer and some one building a high fence with square mesh so some one could be farming them.
Comments are closed !