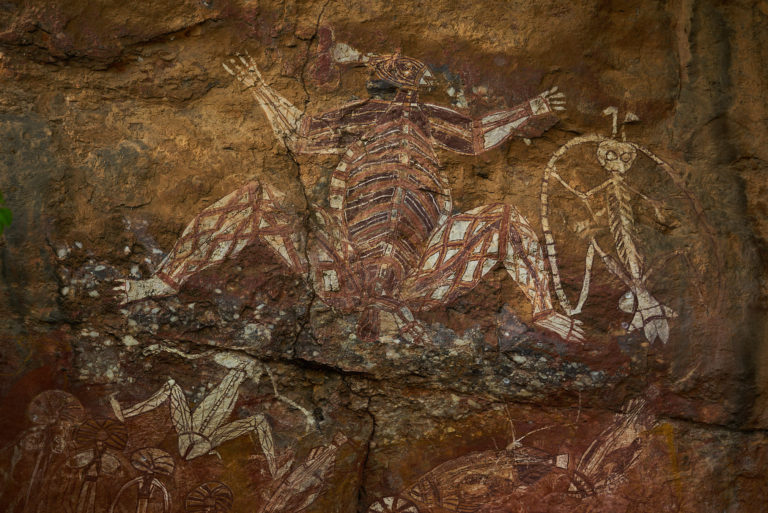 Nourlangie
Nourlangie is not just one gallery but a series of sites in close proximity.
In this shot the smaller figure on the top right is Namarrgon the lightning man he creates the lightning and thunder that come with the storms.
The large figure is more interesting. He is Namarndjolg. He committed incest on the rock above this gallery and later was turned into Ginga (Salt Water Crocodile)
The third figure is Barrginj the wife of Namarrgon the lightning man
Comments are closed !