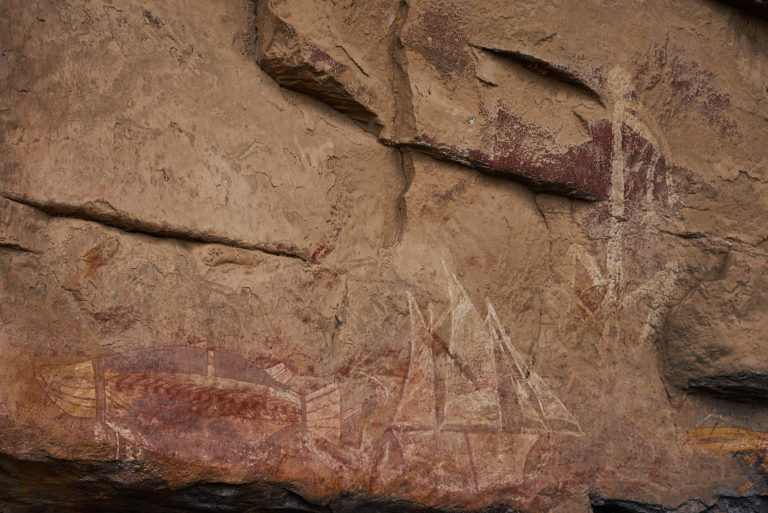 Nanguluwur Gallery - Sailing Ship.
We really wanted to see this gallery because of this drawing of a european sailing ship. The gallery is not as popular as some others, the walk in is a little further and the gallery not as big. For us it was not to be missed and there are interesting pieces apart from the sailing ship.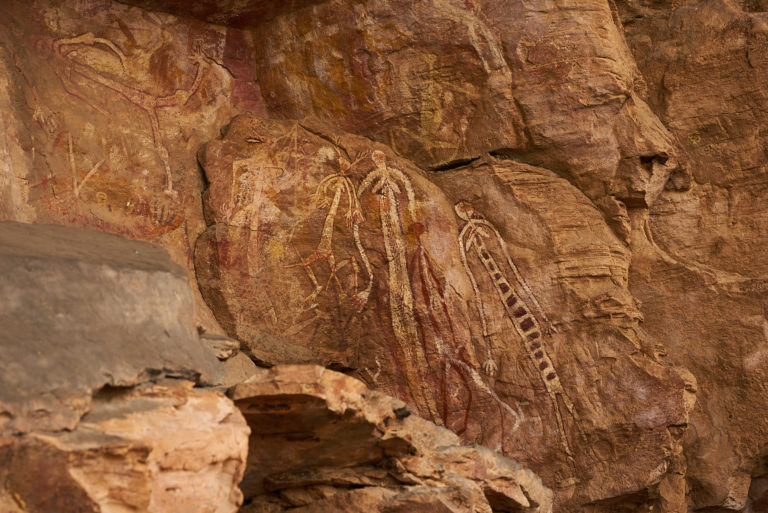 Nanguluwur Gallery - Algaihgo
Algaihgo is one of the original creation spirits she is in this shot. She planted the yellow banksias and has two attached to her head along with 4 arms.
Nanguluwur Gallery - Nayuhyunggi
Nayuhyunggi are also spirit figures. They are invisible to humans. They live in hollow trees and caves and come out at night. They like to eat human flesh. Some are drawn with extra fingers, and or elongated nipples, some carry dilly bags for the human kidneys, liver, heart and lungs.
I think if I was a child these stories would be enough to keep me close to camp at night time.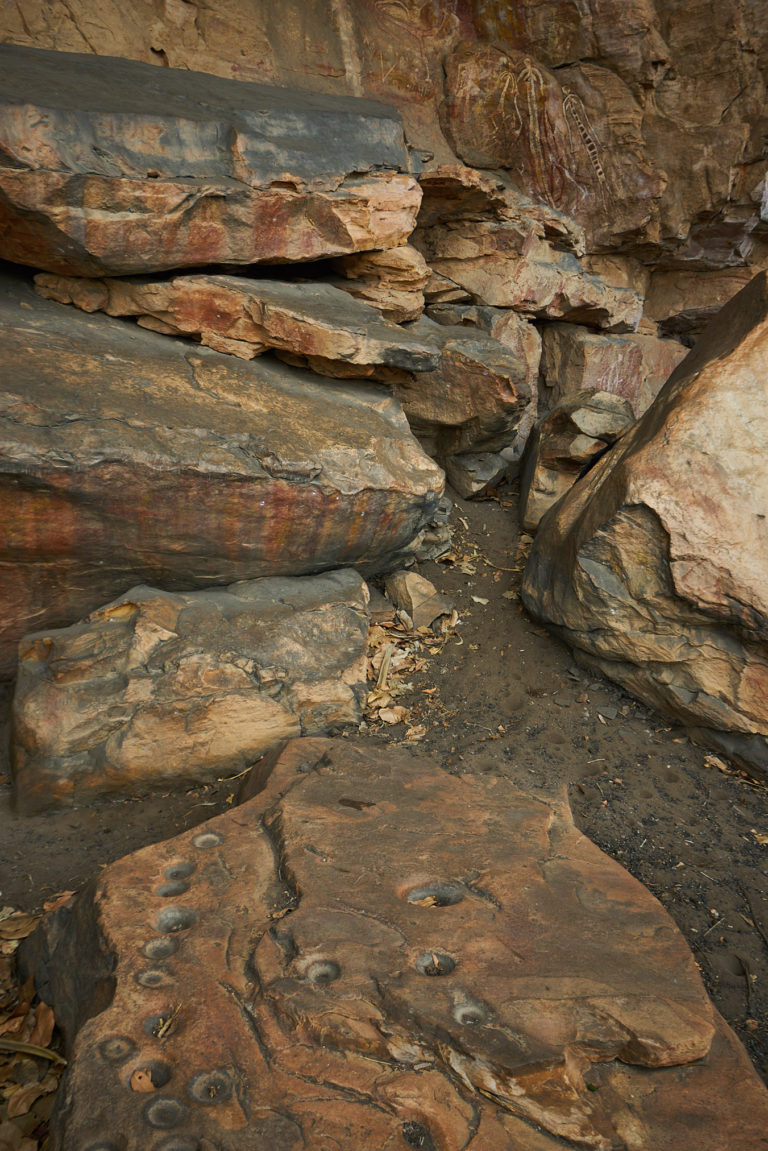 Nanguluwur Gallery - Grinding Stone
It wasn't until we were about ready to leave that we noticed this grinding stone. It was possible to imagine women grinding seed while the men? created the art works and told dream time stories to the children.
Comments are closed !