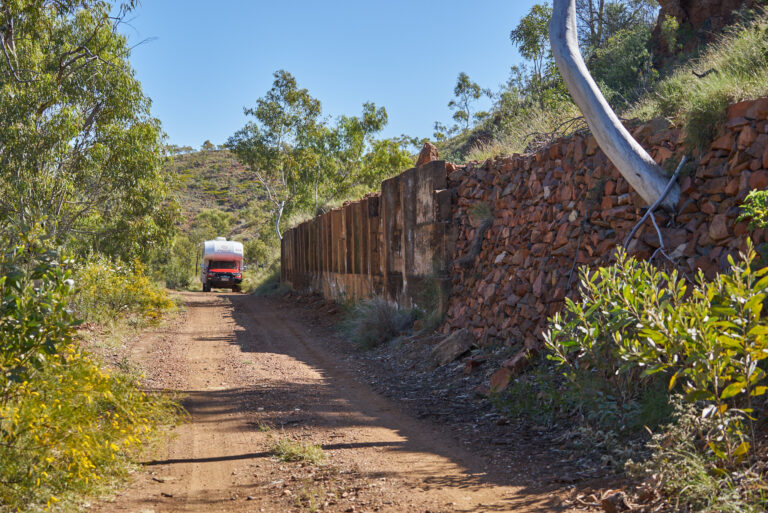 Ballara
This is a load out system where the tram on a 2ft gauge was on the top bench and would tip its load into the wagons of the train on the 3ft 6in gauge tracks.
This is not far from the township of Ballara. Ballara seems to have been  a rail head for the mine and the township closer to the mine site  - Hightville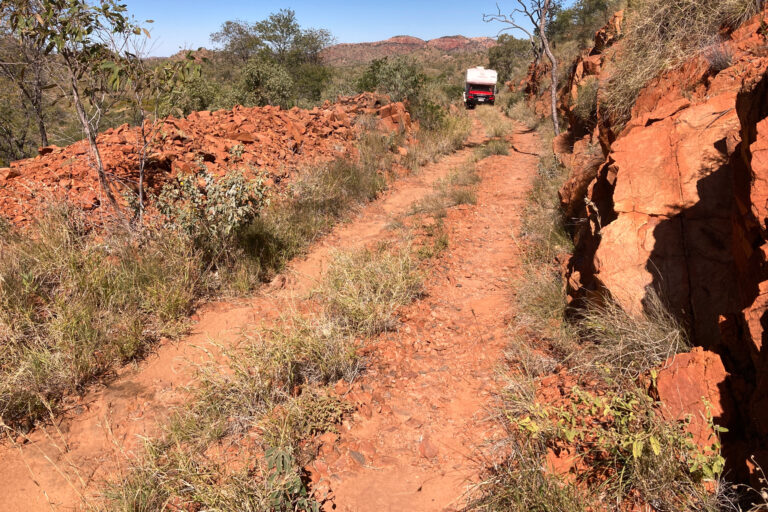 Wee Macgregor Tunnel
Follow the red star pickets the notes said. The track did get a bit hairy and narrow it was after all following the old 2 ft gauge tramway.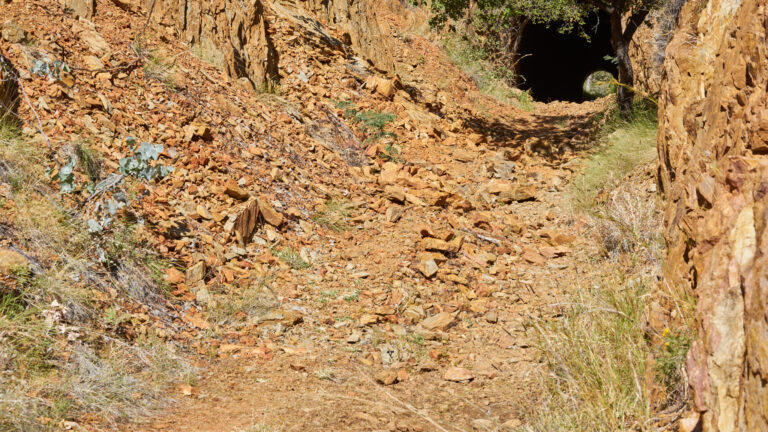 Wee Macgregor Tunnel
We did find the tunnel. It is about 70 m and means the tram didn't have to climb over the last bit of the range to haul the ore out of the mine on the other side. I am sure we would not have fitted through.