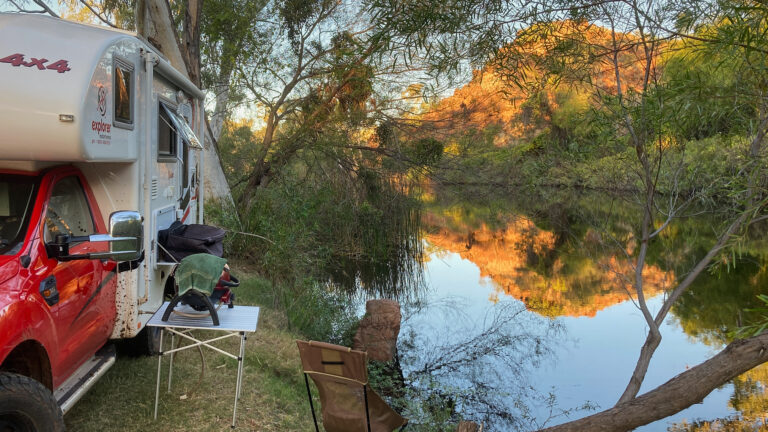 Clem Walton Park
Clem Walton Park is just downstream of the dam wall for Lake Corella. This was the water supply for the Mary Kathleen township and mine. The leaks in the dam wall mean  there is always water in this section. It is also a very popular free camp even though the road in is gravel and not maintained.
There were not too many spots left when we got in but as it was only one night we didn't mind not having much "beach" between us and the water.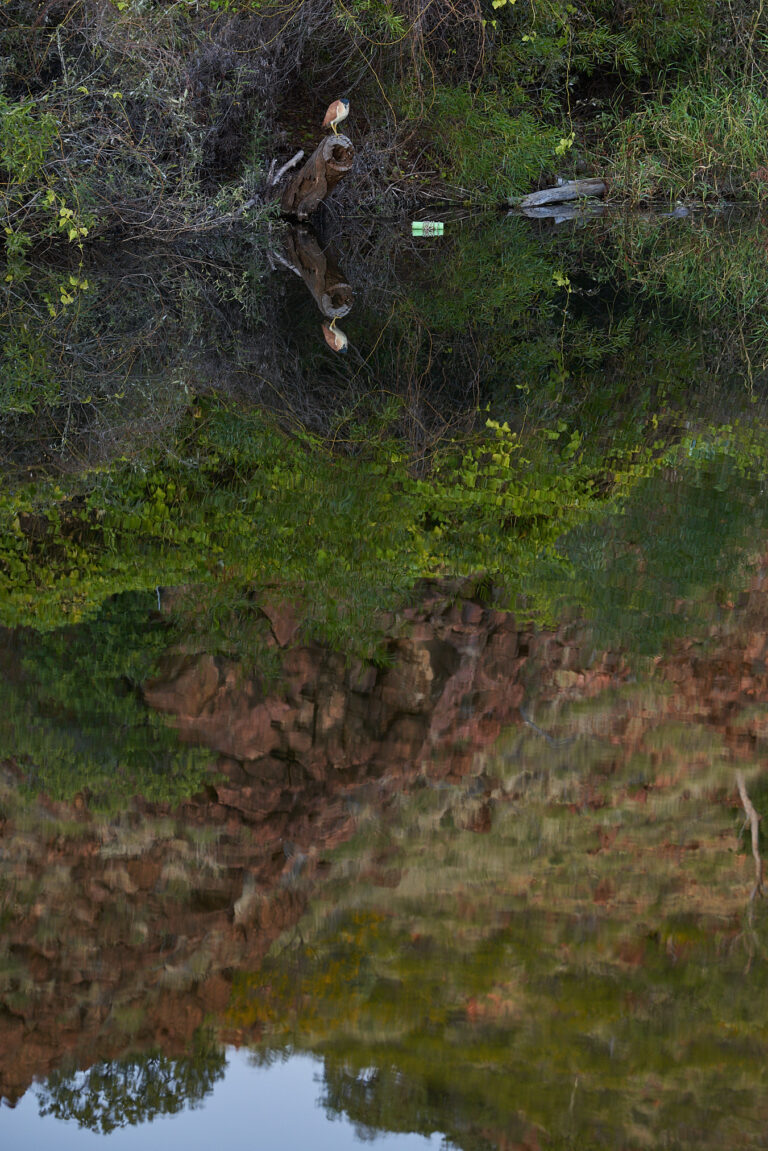 Clem Walton Park.
The permanent water means there is a lot of birdlife. Nankin Night Heron.