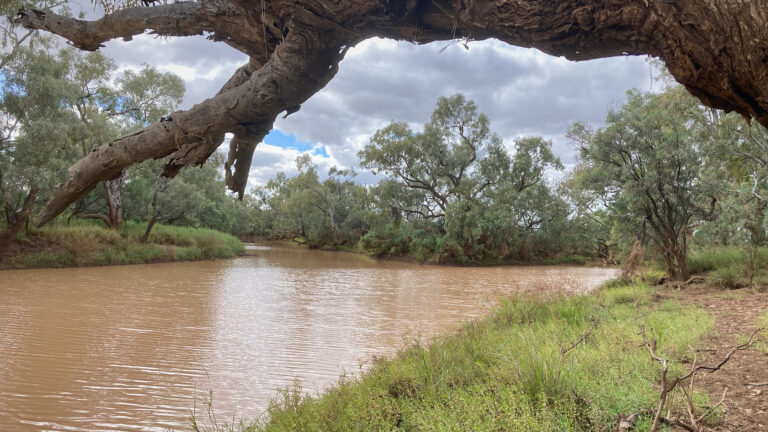 Combo Waterhole on Dagworth Station
We are in Banjo Paterson territory now. This is Combo waterhole on the Diamantina River. Banjo was here on Dagworth Station when he wrote the words to Waltzing Matilda while flirting with Christina Macpherson at the same time stringing along his fiancé Sarah Riley for 8 years.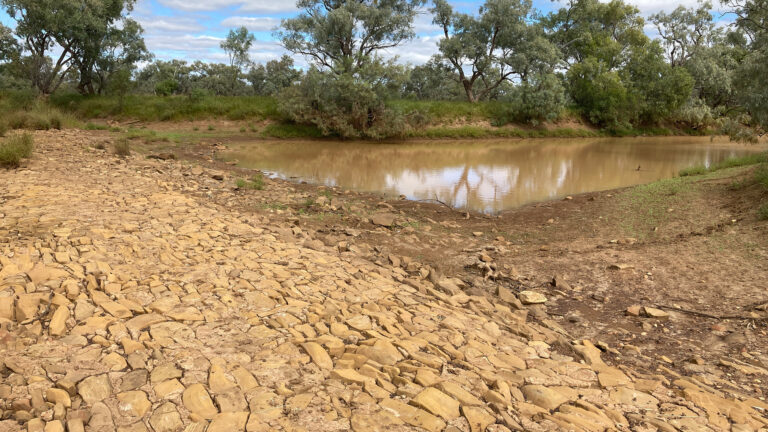 Combo Water hole
The Combo Water Hole is part of a series channels in the Diamantina River. The holding capacity of the water hole was extended on the 1800's by the owners of Dagworth Station. They constructed a series of stone overshoots (weirs) to increase the water lever in Combo Water Hole.