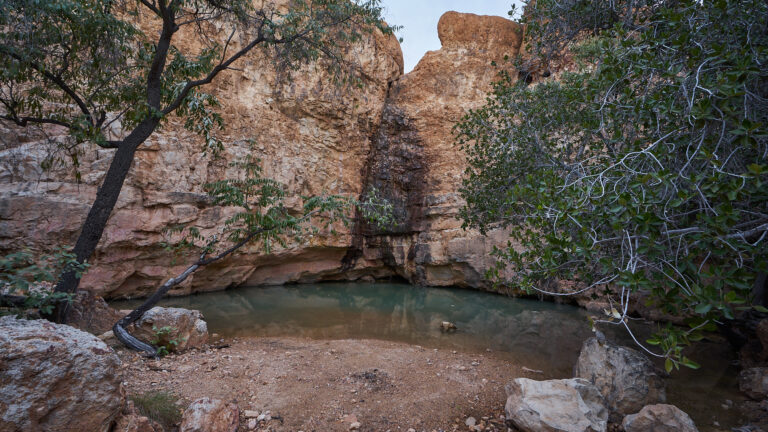 Kungku Kamu Waterholen- just north of Winton.
Once again Wiki Camps has come up trump and allowed us to find this waterhole.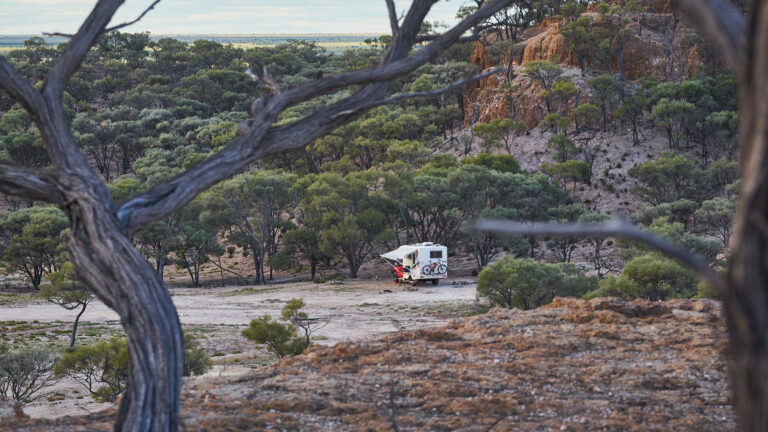 Kungku Kamu Waterhole
Not only could we visit the water hole we could camp nearby - and it was free.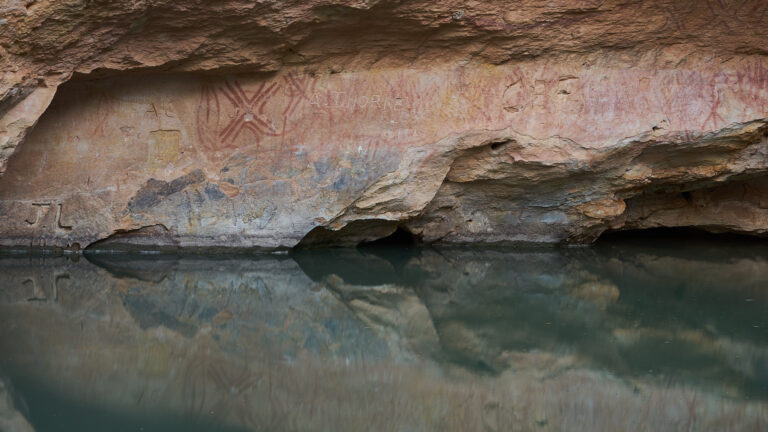 Kungku Kamu Waterhole
There is a lot of aboriginal art work around the waterhole. Apparently it was an important meeting place. The water hole has filled up with sand and gravel and is no longer a permanent water source. The signage suggests that the cause is the introduction of hoofed animals the increase erosion. I wonder also if the aborigines used to maintain it as well.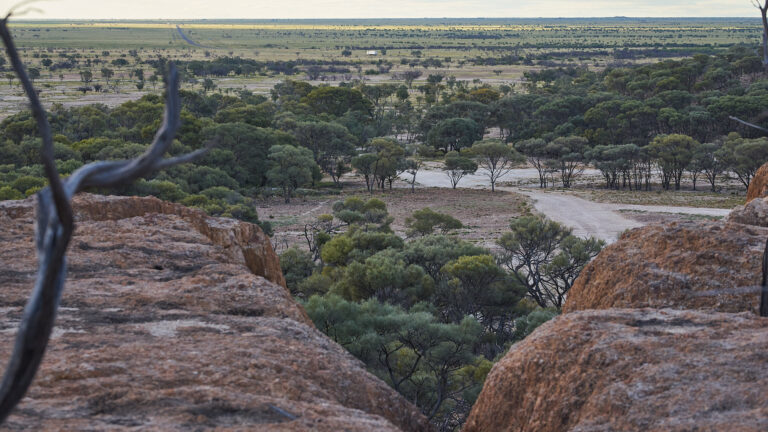 Kungku Kamu Waterhole
View from top of the jump up and the stream that feeds the water hole. Looking towards the main road from Winton to Kyuna.