Last desert sunrise.
Of course I climbed the adjacent dune camera in hand to photo graph our last sunrise in the desert. There was a bit of a problem the camera battery suddenly went from 60% to flat and the camera wouldn't operate. No I didn't race back for the spare battery.
I decided to just savour and enjoy this time. To just be there breathing that clean crisp desert air. So sorry no ABS (Another Bloody Sunrise) photo.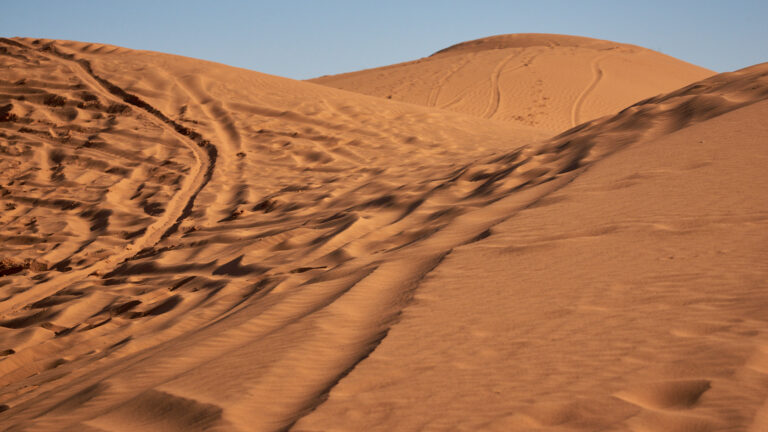 Big Red
Here we are back at Big Red.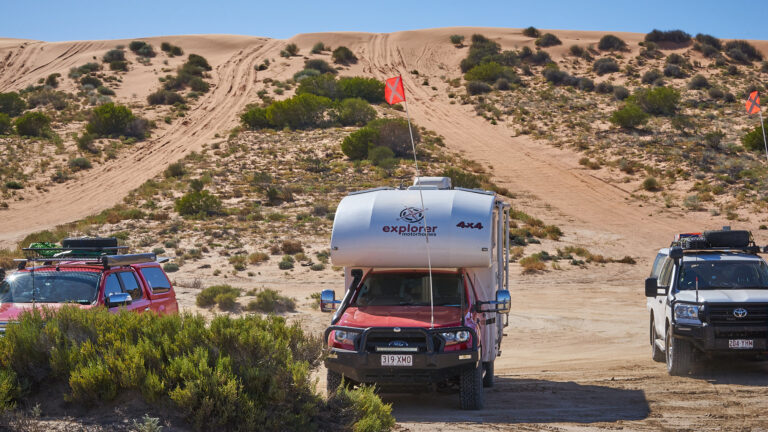 Big Red
Remember all those nights ago when we were here befor, we just had to look back at big red forlornly. We had to earn the right to ascend it. ! 🙂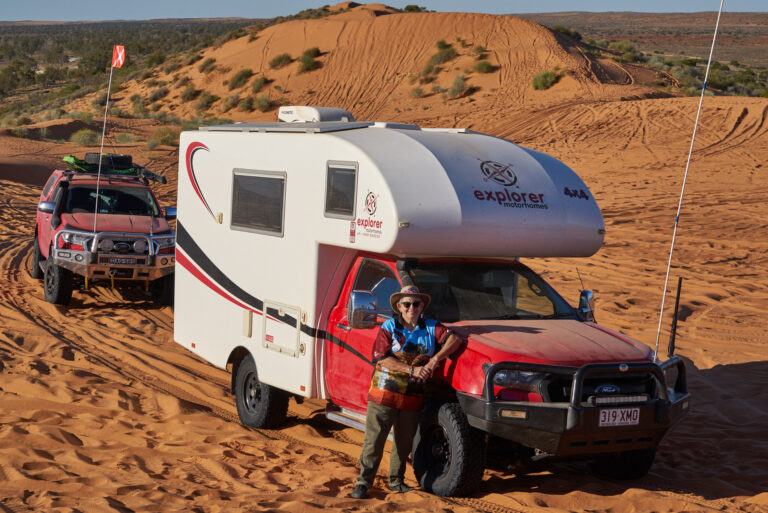 Big Red
Well having earned that right we made it up no problems at all.
So the longer story is even coming from the west there are multiple tracks up Big Red. The normal track is just like any other dune in the desert and was not a problem for any of us. We had just crossed 1000 plus dunes.
The more notorious tracks have a steeper pinch at the top which is always soft.
This more difficult track took us a couple of attempts but we made that as well 🙂