Hay River Track North?
Well this is decision day. Remember that water crossing we did between Bedourie and Birdsville , well that was Eyre Creek. Our desired route takes us south along Eyre Creek to get back to Birdsville. If Eyre Creek is flowing between the dunes we may have to abort the final leg of out trip and head north to the Plenty Highway and Jervis Station.
Tony got on the Sat phone and called the policeman in Birdsville. No Eyre Creek was not flowing there was some wetness but it wasn't holding anyone up.
When we got there there were some pools in Eyre Creek from recent local rain but no flow and no holdups.
Photo is water hole near Annandale Station ruins.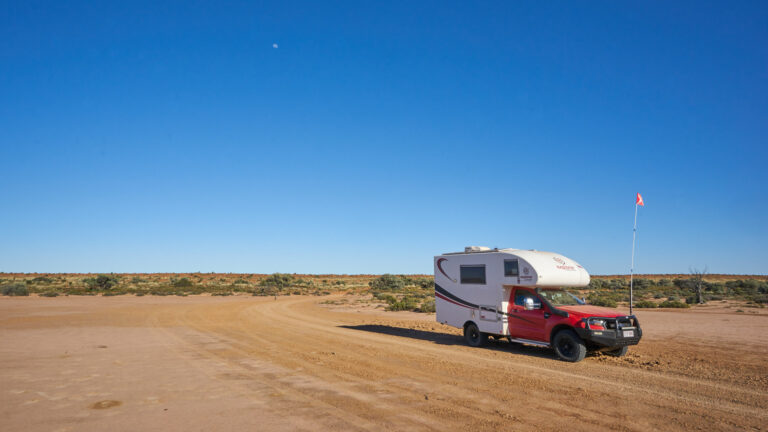 Just past Camp 19
On a clay pan we are heading south now towards camp 20.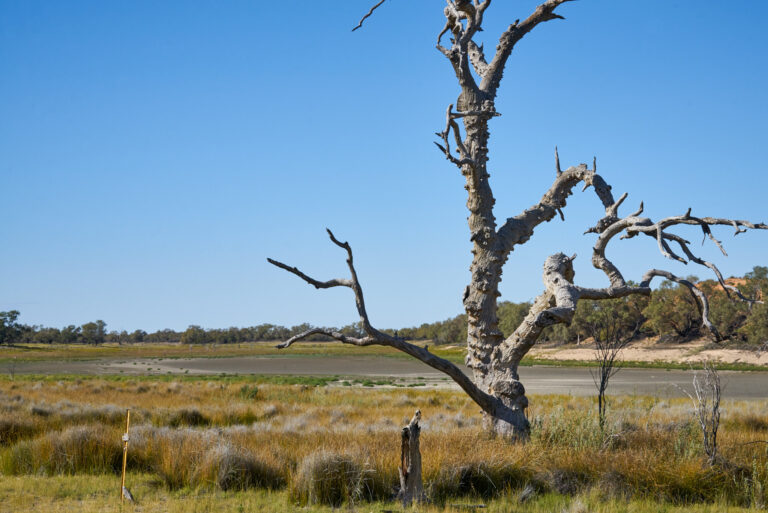 Madigan's camp 20
This is the last Madigan Camp we can visit. The others are on private property and not open to the public.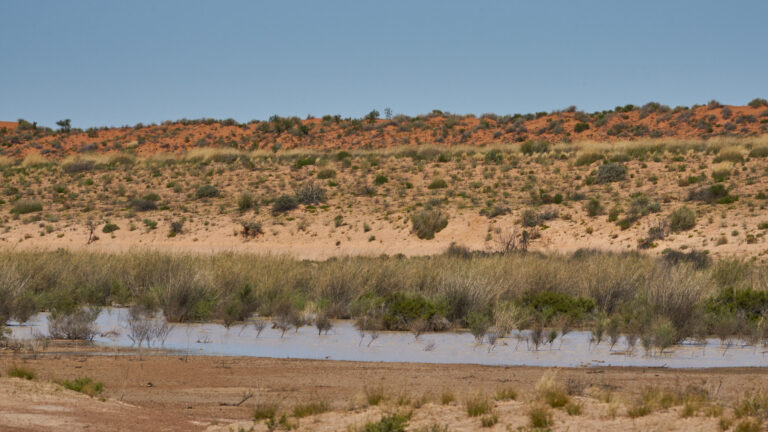 Eyre Creek.
When there has been enough rain in Western Queensland Eyre Creek will run between the north south dunes of the desert. This is part of that occasional water course but this water is the result of local storm rain.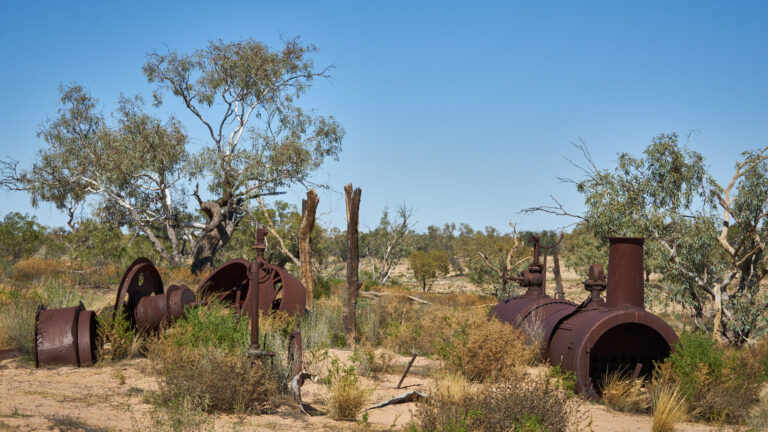 Annandale Station
Old steam driven machinery at Annadale Station. There is a bore near here and the steam engine could have been used to drill the bore. Whether it was used later for another purpose I don't know.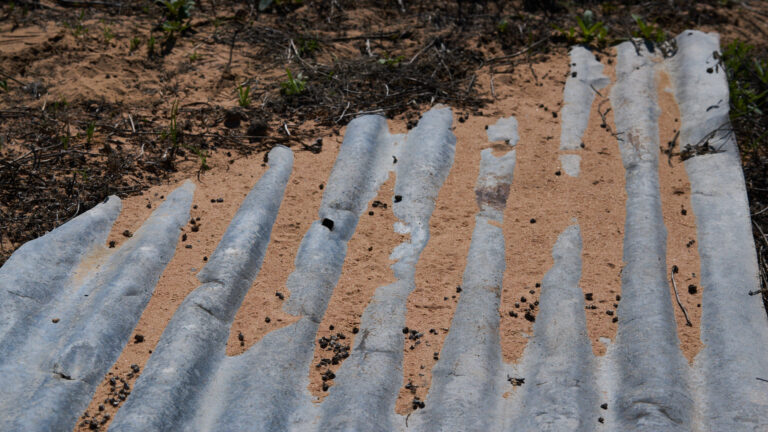 Annandale Station
To me this is symbolic of the whole concept of farming in this marginal country. The sand is just waiting to reclaim the land.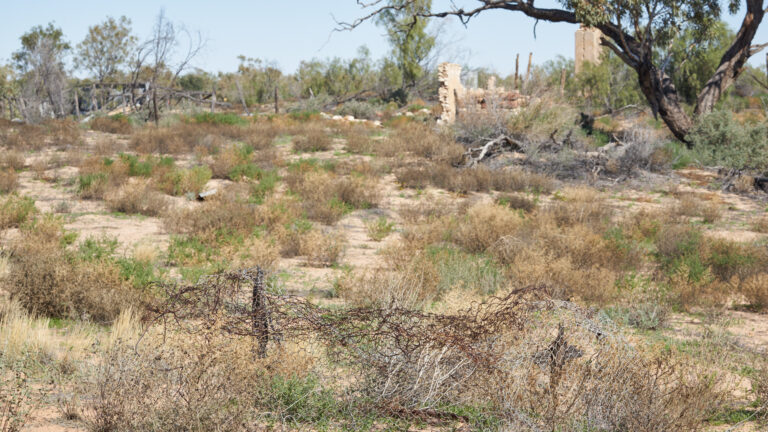 Annandale Station
Just as the sand was covering the corrugated iron so to the harsh environment is slowly removing the evidence of this grave.
Now things here get confusing there is a legend that I can't verify that a family lived here. Dad was working away from home. When he came back he found his wife dead in the house and the two girls missing. The girls tracks were followed into the desert but after about 50 km they disappeared and the girls have never been found. This grave is where Mum is buried. This story is part of the 1954 film Back of Beyond.
There is another story with unverified police report that a stockman presented at the Birdsville station on the 23rd January 1922 stating that two boys at Annandale station had died. A constable John Gurn rode on horseback to the station where he examined the boys bodies and buried them and that this is their grave. (One day should be able to view Birdsville Police Station archives)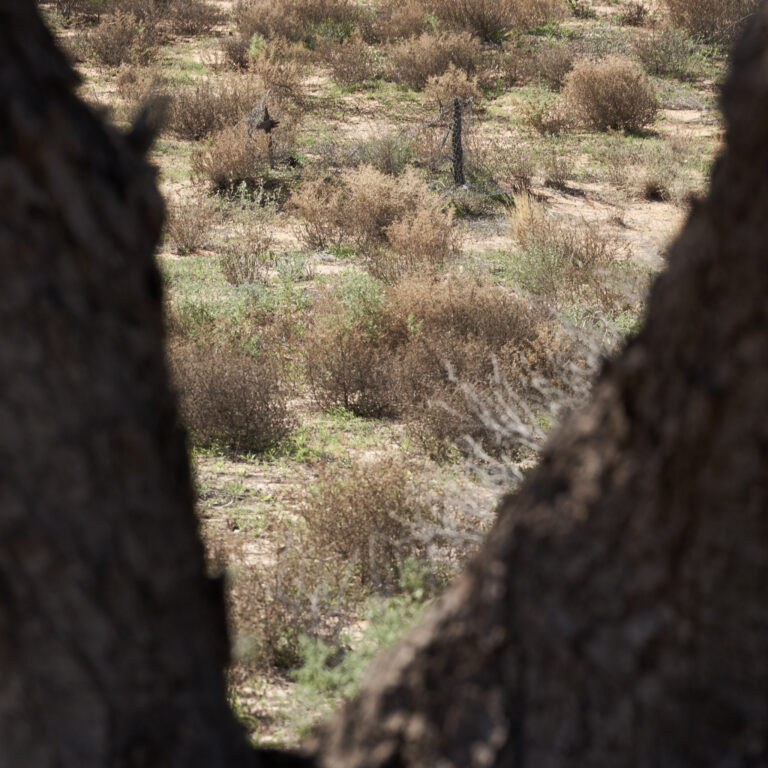 Annandale Station
Whoever is buried here it is a poignant  reminder of the; harshness of the desert, the fragility of human life, and the ephemeral nature of our existence.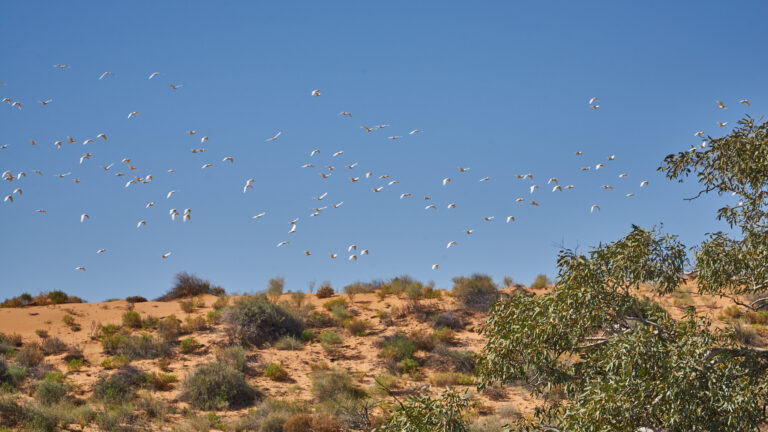 Annandale Station
A bit of serendipity here I had my camera in hand as this flock of Corellas flashed overhead.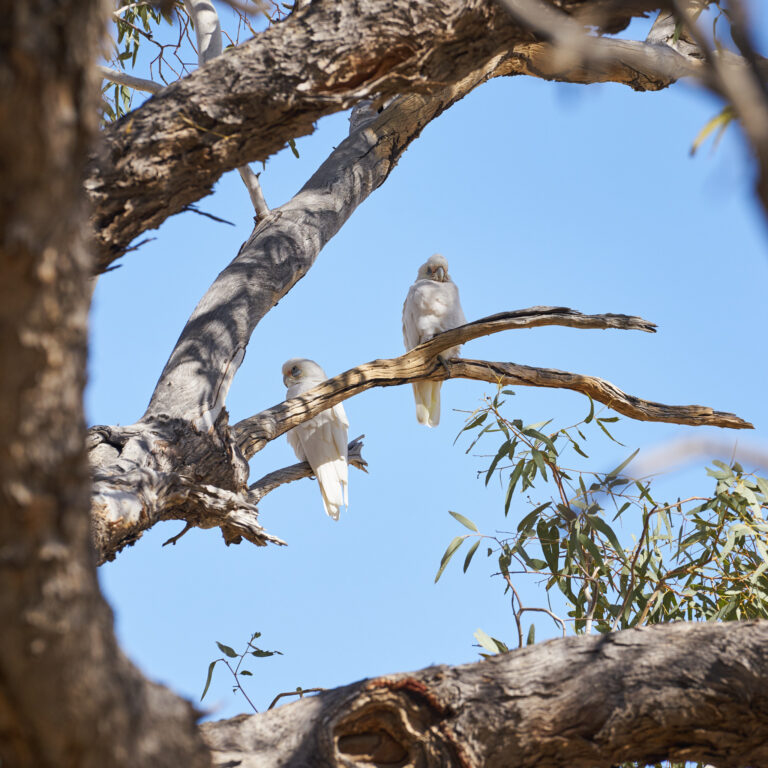 Annandale Station
Some of the Corellas settled in the trees by the waterhole where we had lunch.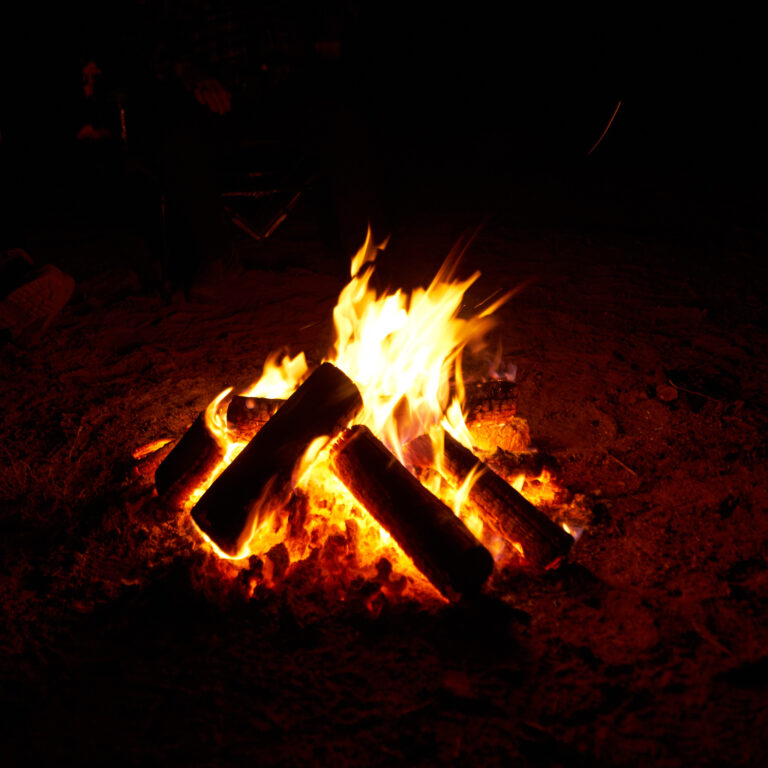 Back on the QAA Line.
Well our last campfire in the desert. We are back on the QAA line. Pretty excited about seeing Big Red tomorrow and hopefully driving up. BUT! it has been a great trip and sad that it has to come to an end.