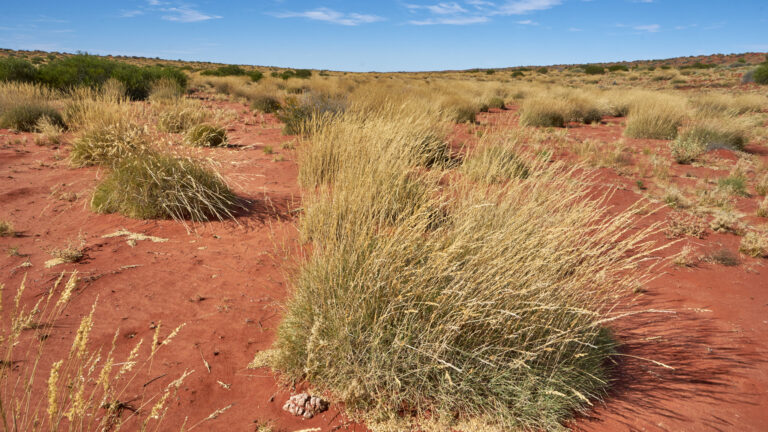 Madigan Track Camp 8
Heading towards Madigan's Camp 8.
The spinifex is really dominating now, even the swales between the dunes are covered almost exclusively by spinifex grass.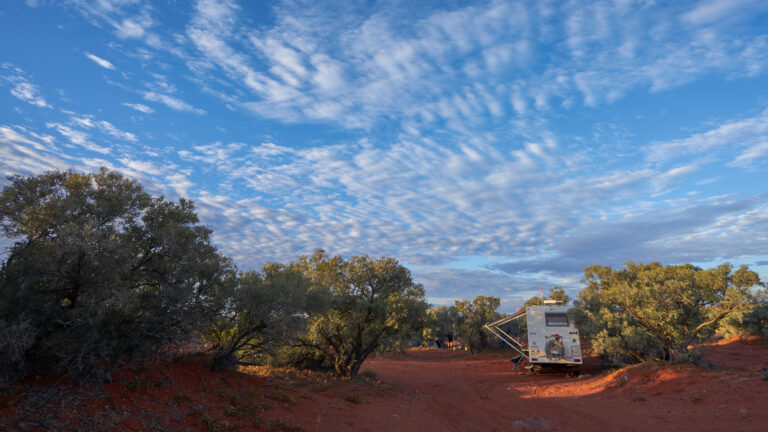 Madigan Camp 8
Camp 8 was amongst a grove of "Georgina Gidgee". I have done some  googling at home and yes Georgina Gidgee - Acacia Georginae appears to be different to plan old Gidgee - Acacia Cambagei.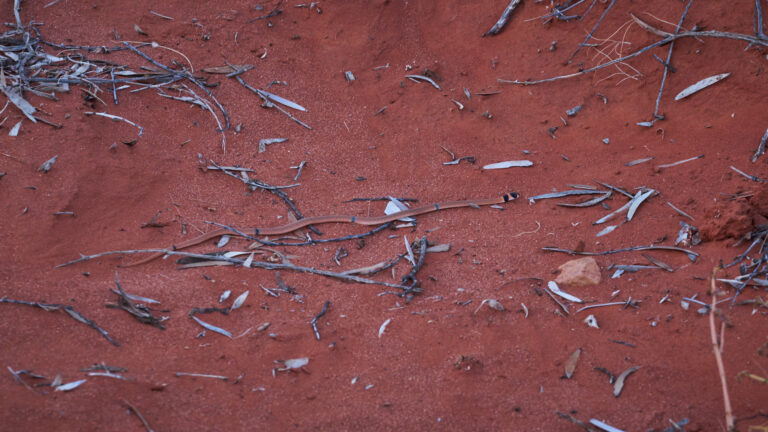 Madigan Camp 8
Not the most welcome visitor to camp. Particularly as Cedric who spotted him was wearing thongs at the time.
No one was hurt in the encounter, not even the snake. Turns out it is called a Ringed Brown Snake. This is about as big as it gets and yes it is venomous.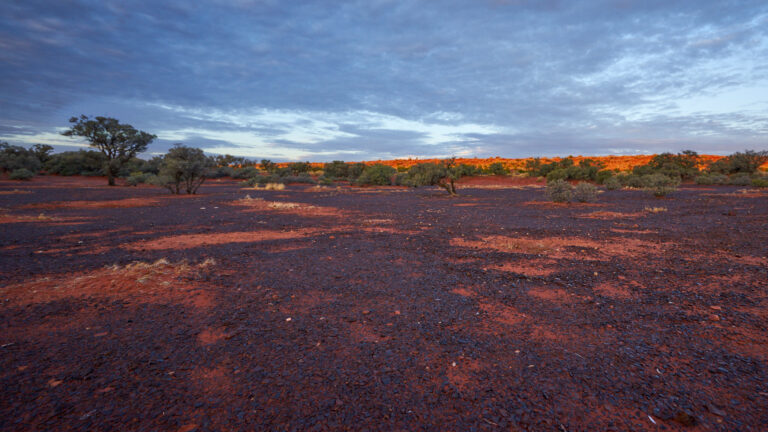 Madigan Camp 8
The gibbers on this clay pan near camp are almost black.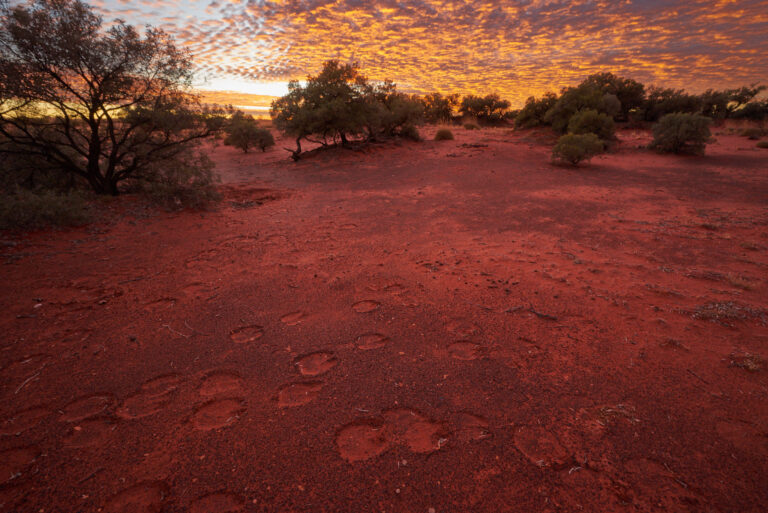 Madigan Camp 8
The camels have been here before us. (Camel Footprints)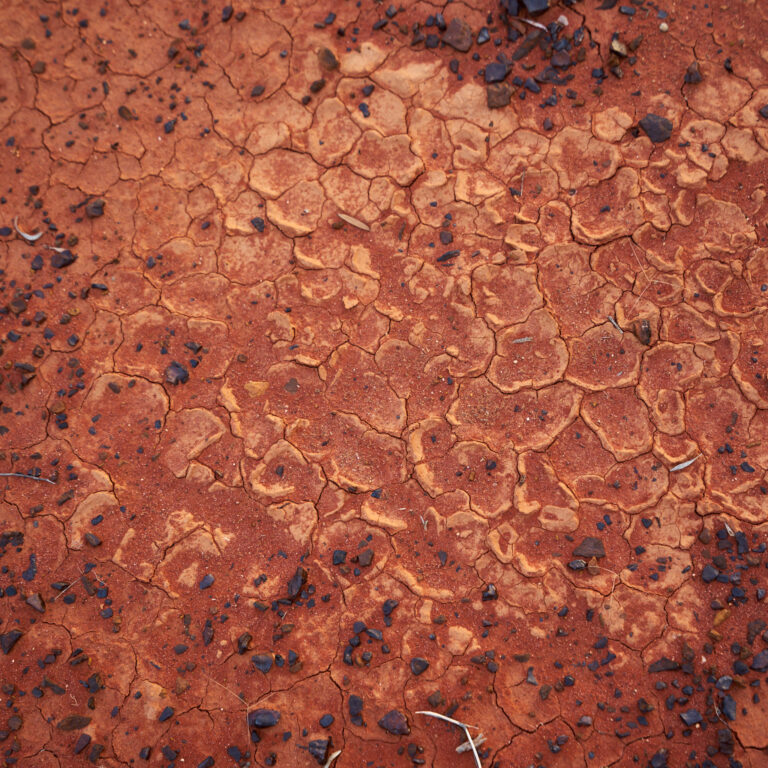 Madigan Camp 8
It must have rained here in the past!