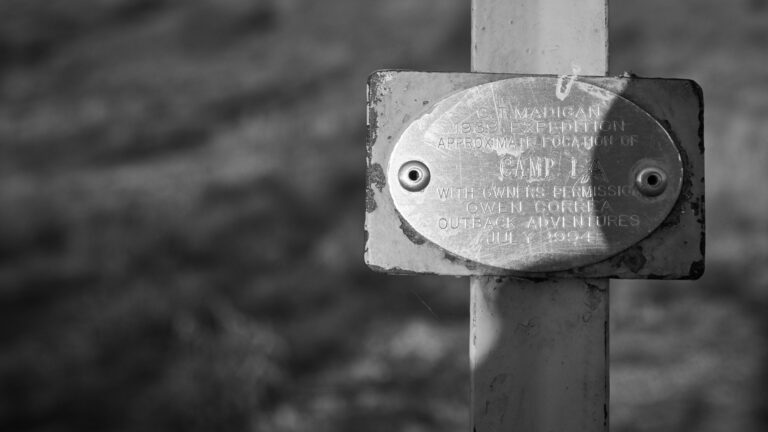 Madigan Track camp 1a
Madigan made this northern crossing of the Simpson Desert in 1939. Our route follows his expedition. All his overnight camps are now marked by a star picket and a small engraved disc. We can't actually visit all of them as some are on private property.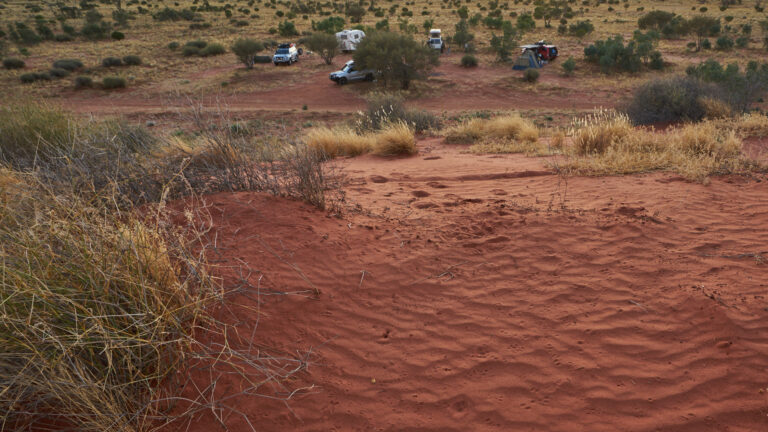 Madigan Camp 1a
We camped here at Madigan camp 1a. (I would have to do some research to find why it is 1a)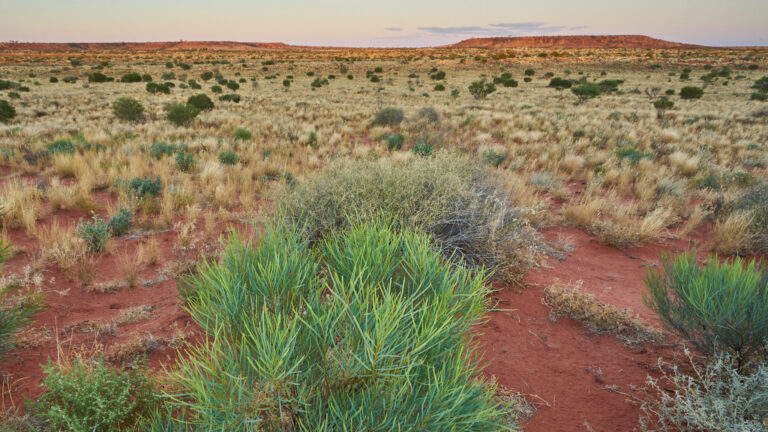 Madigan Camp 1a
Climbing to the top of the dune gave a view of these mesas in the distance. I am sure they are not sand dunes.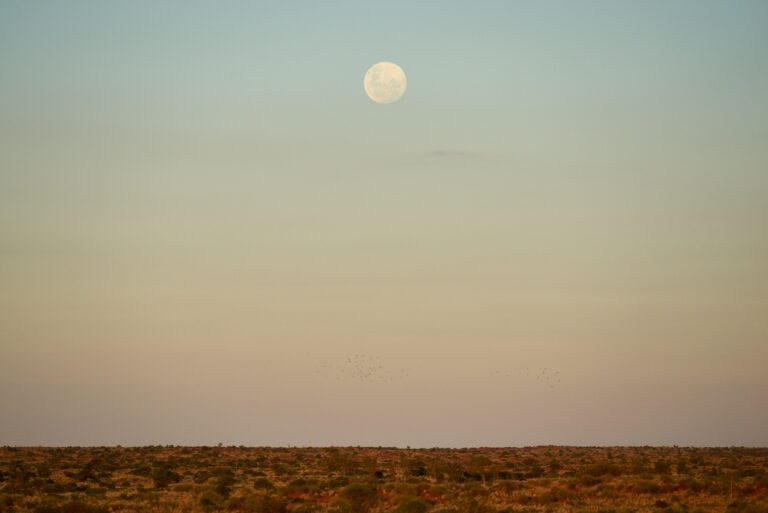 Madigan Camp 1a
As well as the full moon I managed to get some budgies in shot. You will have to trust me there are budgies.