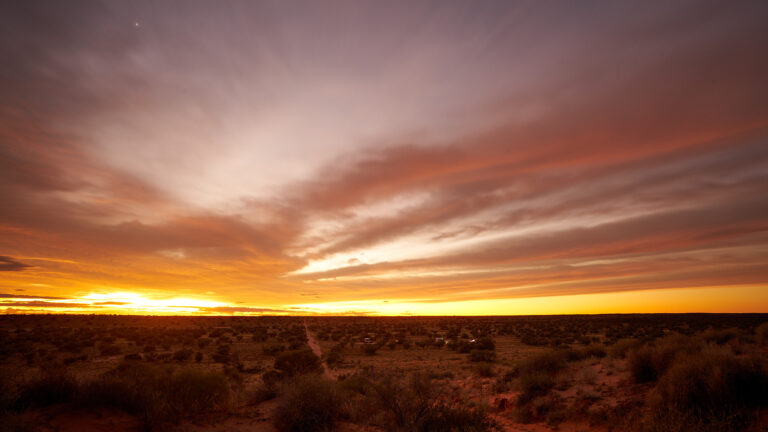 Camp1 - next morning.
You really had to be there to experience this sunrise. No photo can capture the emotion of watching it, feeling the cool gentle breeze stir, and listening to the birdsong as the desert slowly wakes up.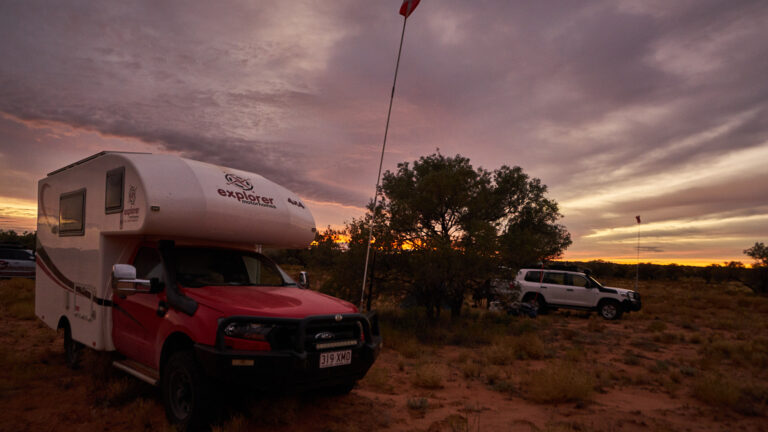 Camp 1 - early morning.
Getting ready to break camp.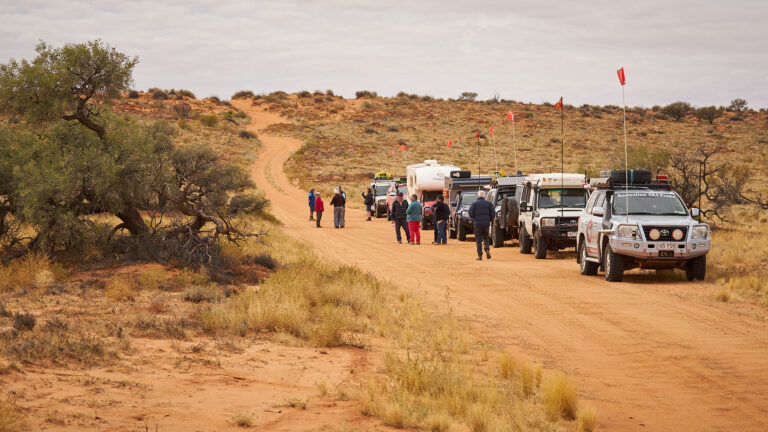 Morning tea.
Morning tea break on the way to Poeppel Corner.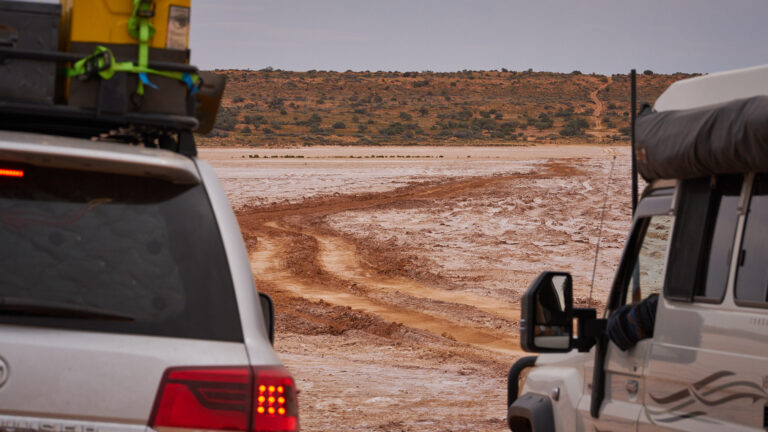 First Clay Pan
Our first clay pan. We had to stop and wait for a vehicle heading West to East. As we crossed there were puddles of water in the clay just to the side of the worn vehicle tracks. No going for an explore.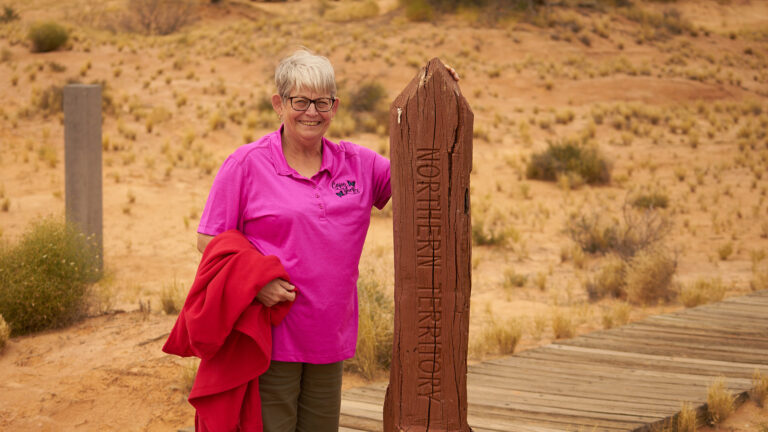 Poeppel Corner
Ann at the old marker post at Poeppel Corner. This post was originally placed in the middle of the clay pan but with modern measurement it was found to have been about 300m off the real corner. This error was attributed the the stretching of Poeppel's surveyors chain.
I am not sure if this Poeppel's original post or a replica.
The other Ian on the trip wouldn't be convinced that the new brass marker was in the correct place either. "They just put these up in any convenient place."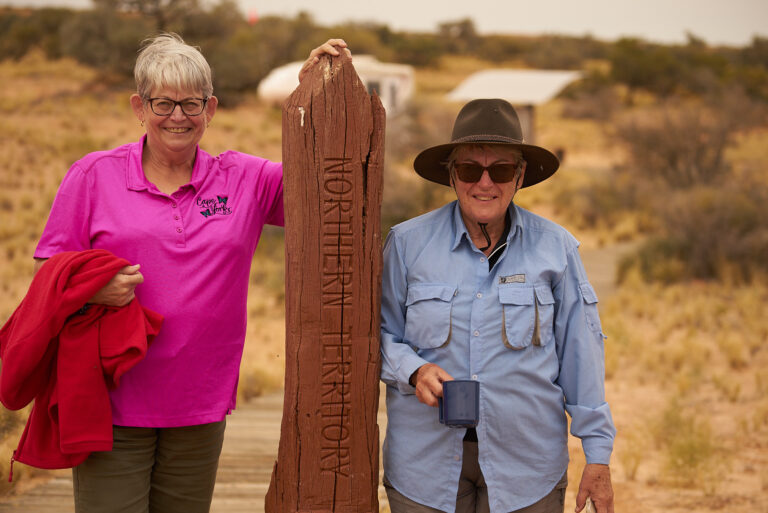 Poeppel Corner
Ann and Janet thinking of their Dad a Queensland Government Surveyor as they stand at Poeppel Corner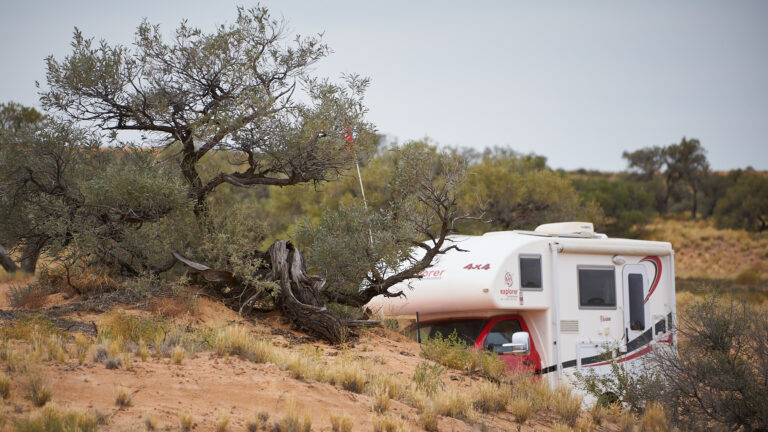 Poeppel Corner
Tank-you to our Explorer Motor Home for getting us to Poeppel Corner (with all the creature comforts). Something I didn't think I would ever do. We have now seen three of the corners Cameron Corner, Haddon Corner and now Poeppel Corner.