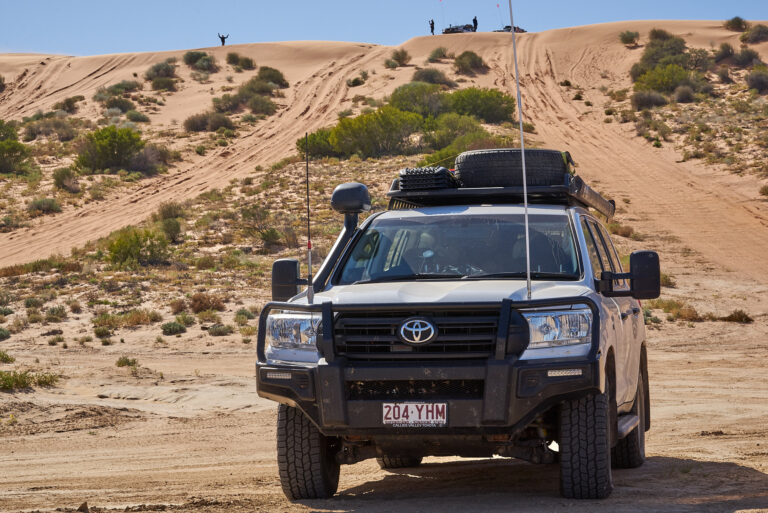 Birdsville
Bob and Janet ready to hit the dunes.
BIRT
BIRT - Big Red Truck. The other Ford Ranger in the group also red 🙂
One of the first of the many dunes to come.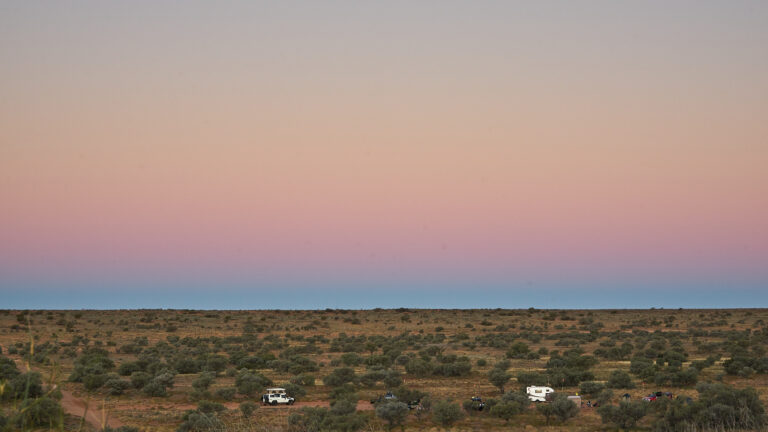 Desert Camping
Our first night camped in the Desert. Can you see "Clifford"?  He doesn't half stand out. Still we have managed to successfully negotiate all the dunes today. Tony the group leader talked about getting stuck. You are not stuck until you can't move. Usually on the dunes you are not stuck you can use gravity and go back down to have another go. Usually doing something different, different gear, more revs, lower tyre pressures, staying in the wheel tracks.
Camp 1
Heading back to camp after watching the sun set from on top of the nearby dune.