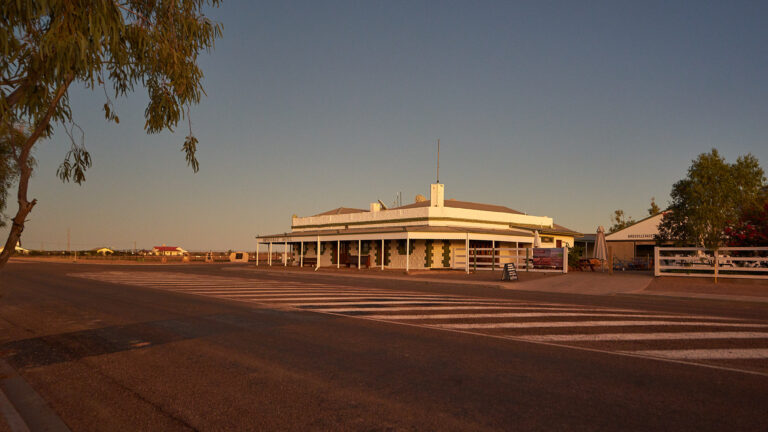 Birdsville
Birdsville.
I did get up and take a few photos of the sun rise around the great Metropolis of Birdsville. The iconic Birdsville Hotel where we enjoyed our last meal before heading into the desert.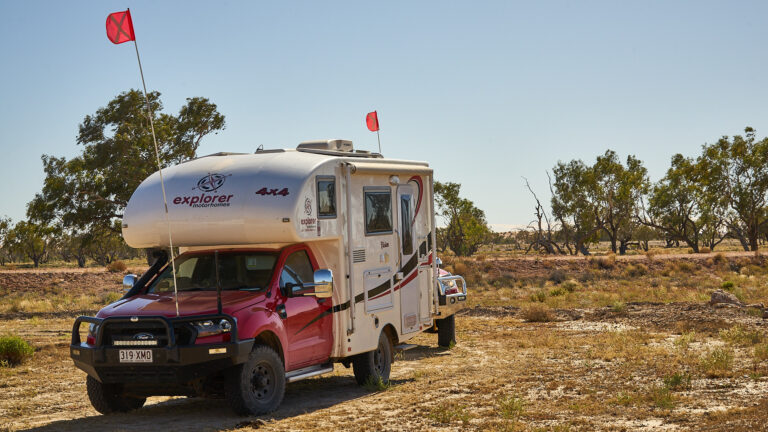 Little Red
"Clifford" dressed ready to start into the Simpson Desert - Sand Flag and tyre pressures reduced.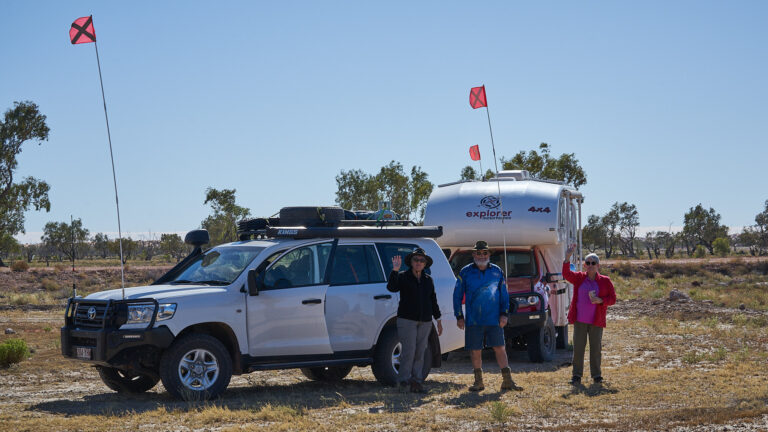 Little Red
Janet, Bob and Ann at the pull over area at the base of little red. Everyone pulled in here to put up their sand flags and reduce the air pressure in their tyres, ready for the dunes to come.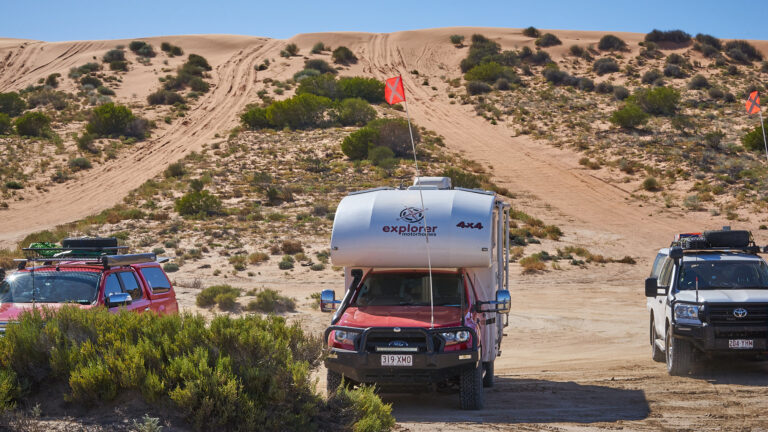 Big Red
Having successfully driven over Little Red we drove along the base of the dune to Big Red. Here we were allowed to pause and look at Big Red. There was to be no attempting to drive up.  That is something we would have to earn by negotiating the thousands  of dunes in our double crossing.