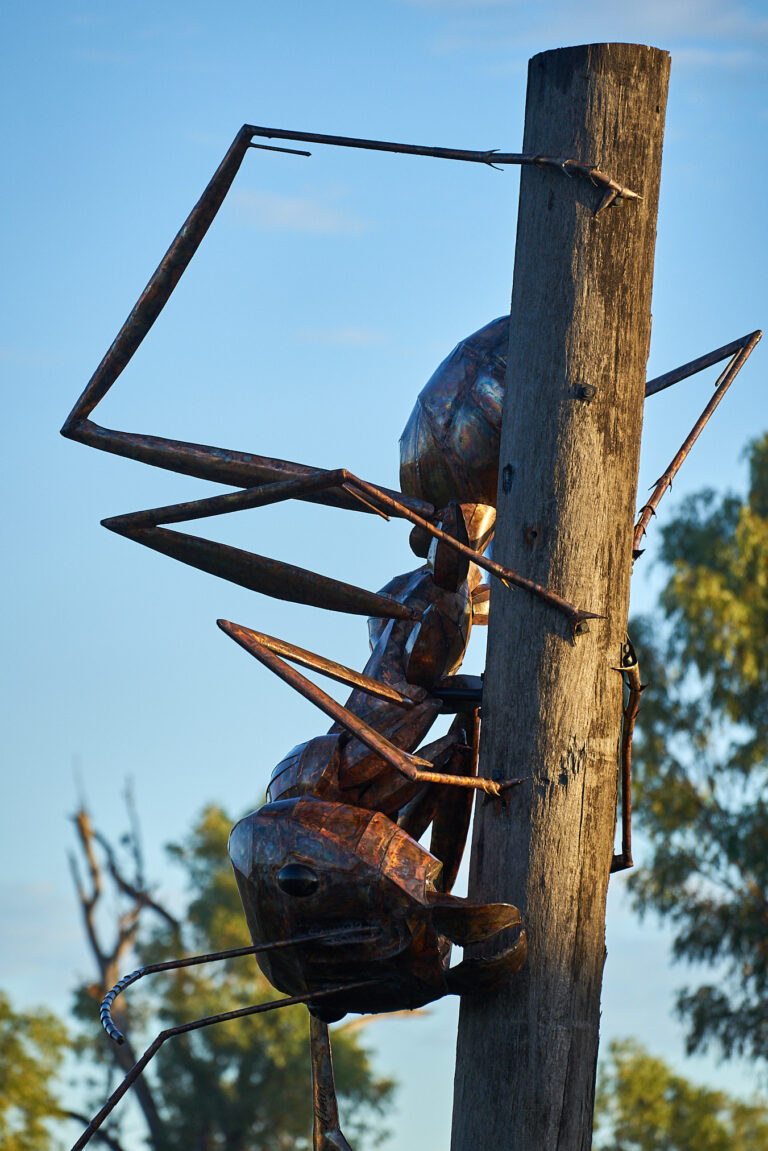 Augathella
Augathella home of the Mighty Meat Ants Rugby League Football Team. I can't remember exactly what I read but some body saw the local rugby league team at training and described them as looking like a bunch of meat ants running around. The  name stuck and the team became the Mighty Augathella Meat Ants. I think the footy team is the inspiration for this sculpture by Amanda Feher in a park in the centre of town.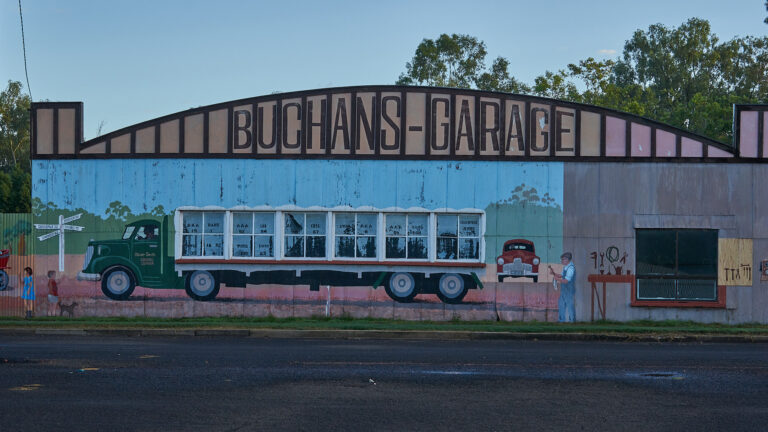 Augathella
I suspect this mural is on the wall of the real Buchan's Garage.
Behind the garage is a large open area dedicated to camping with a pretty flash toilet block complete with shower.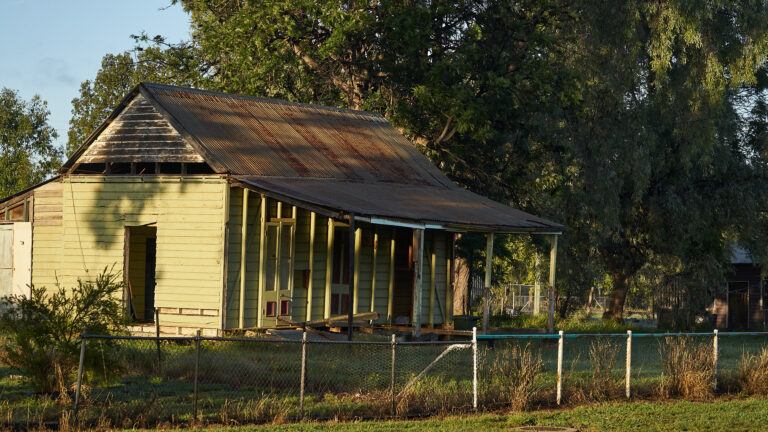 Augathella
On a short walk along Cavanagh Street I came across this fixer-upper.