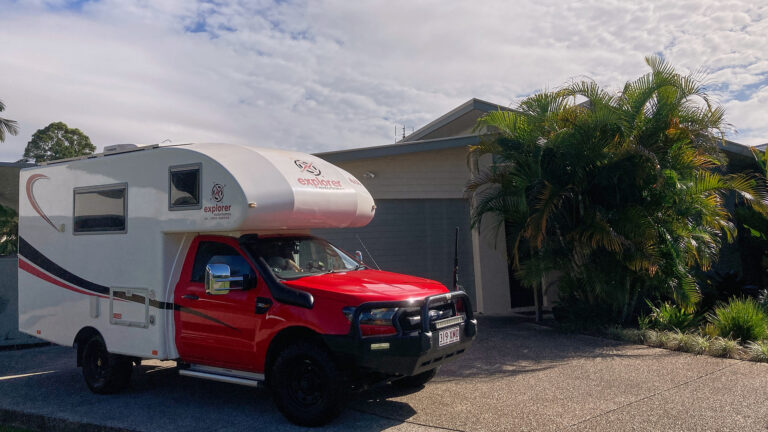 Clifford
Clifford packed up ready to head off to the desert. There is a slight problem though - Cooper Creek and the Thompson River are both in flood and the roads to Windorah are cut. At present the plan is to head to Longreach and hope the Thompson River at Jundah drops and we can get to Windorah.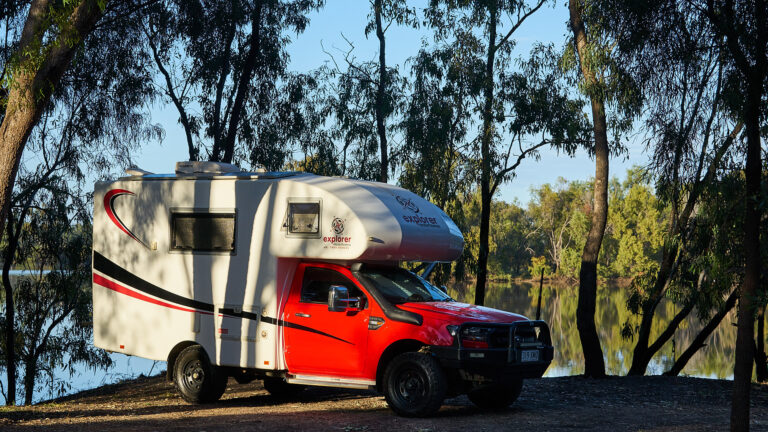 Chinchilla Weir
We didn't come direct to Chinchilla - we came via Brisbane and had lunch with Mum, Dad, Annette, Amy, Arthur and Kristien at Salisbury. It was Mum and Dad's hair cut day and coincidentally  their wedding anniversary.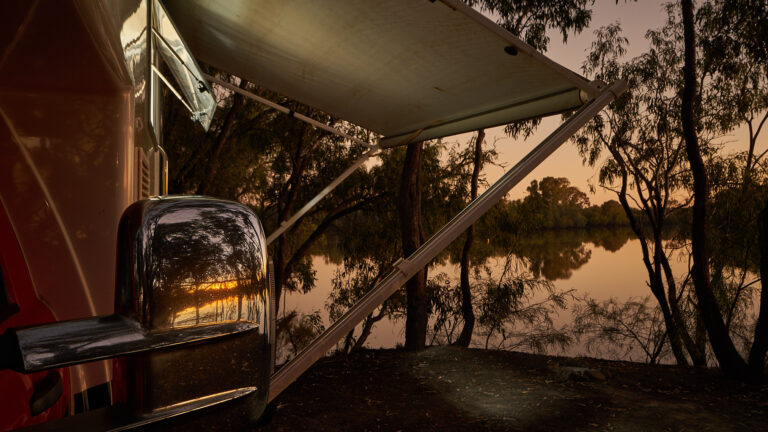 Chinchilla Weir
We were quite late getting to Chinchilla and there were a lot of fellow travellers here but we still managed to get a water front site.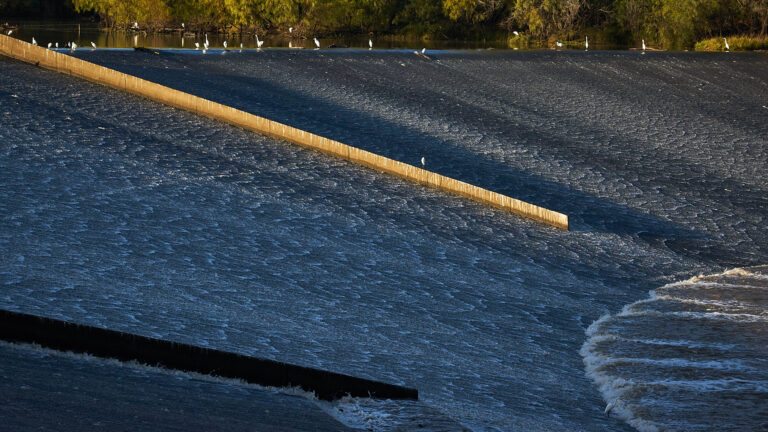 Chinchilla Weir.
The weir was full and still overflowing after last week's rain - the same rain event that has the Thompson in flood.
This is in stark contrast to the last time I was here. I was in Chinchilla to do operator training during the construction of Kogan Power Station. The weir was bone dry then.