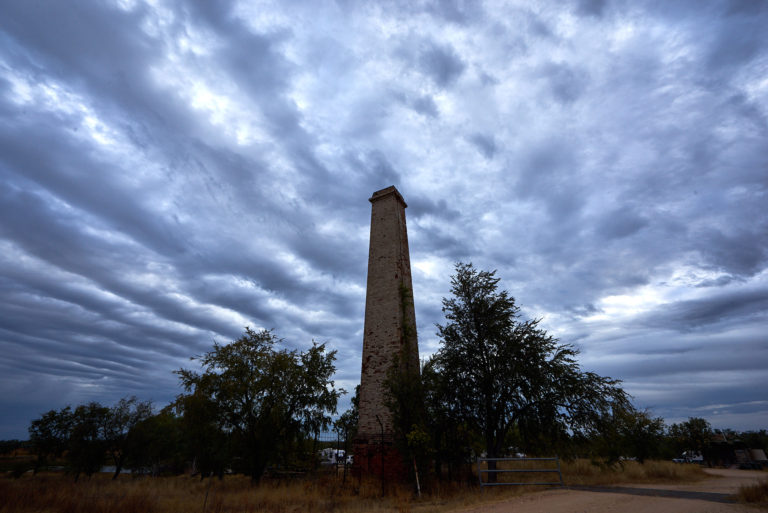 Cumberland Chimney
Cumberland is an old gold mining area. Most of the evidence of mining has now gone except this chimney stack. There is also a dam that held water for the gold field. It is now a haven for bird life. We actually used an iPhone app to check birds and logged 26 different types of bird while we were camped there. It is a "free" - donation box site with some facilities. Drop toilets, picnic tables and large binoculars for bird viewing.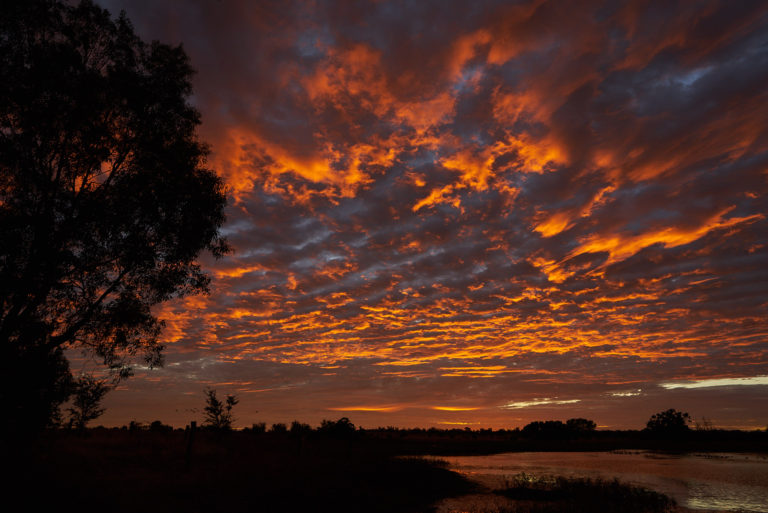 Cumberland Dam Sunrise
We were fortunate to experience some very nice sunrises and sunsets while we were there. Sunrise over the Cumberland dam.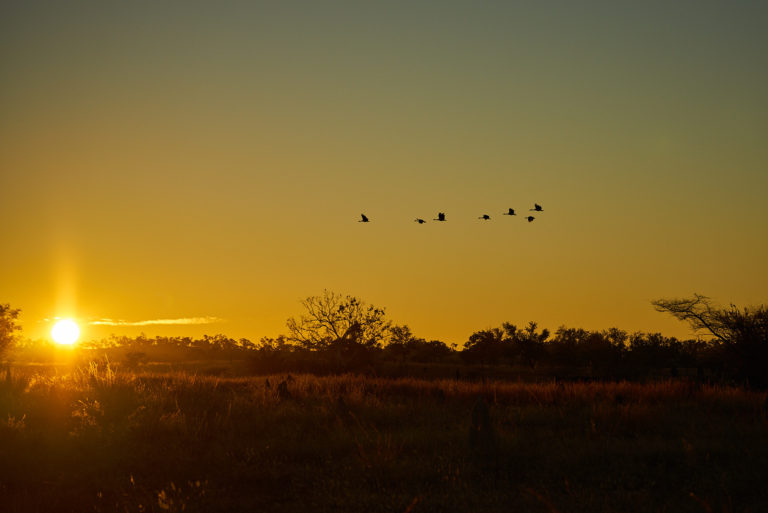 Magpie Geese
Magpie geese setting off to do some foraging as the sun rises.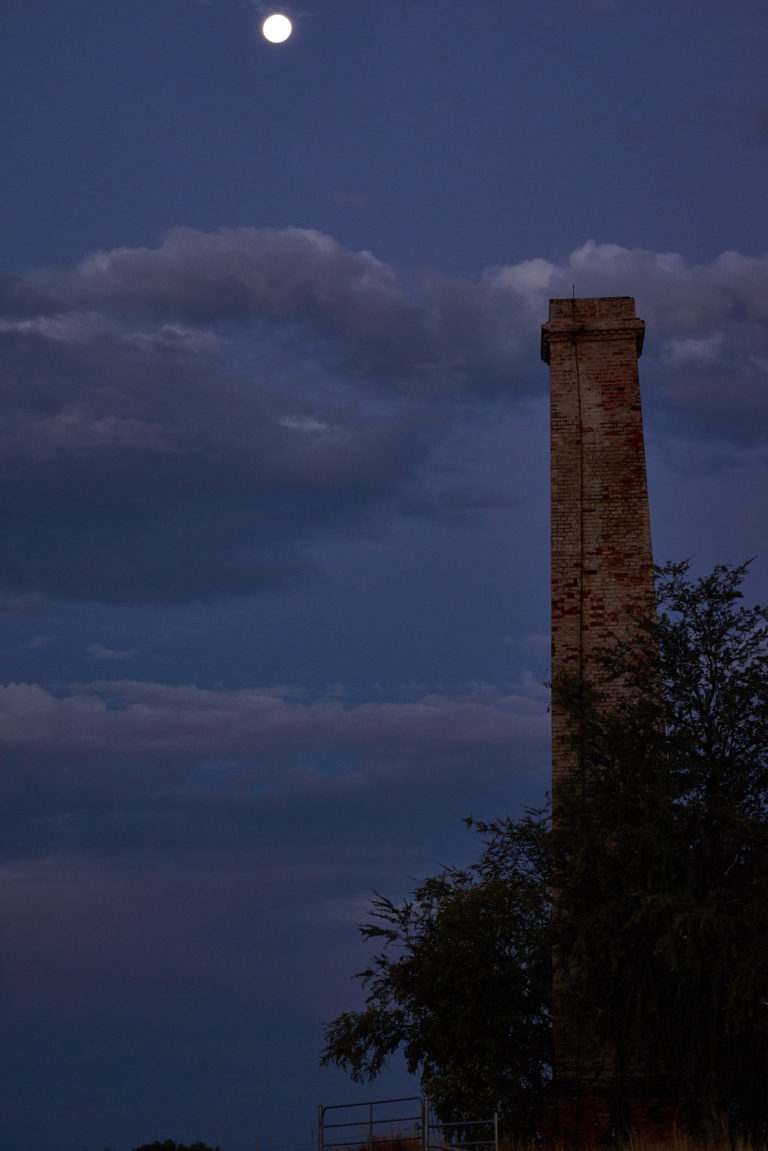 Cumberland Chimney
It is also almost a full moon. The moon rising over the Cumberland chimney.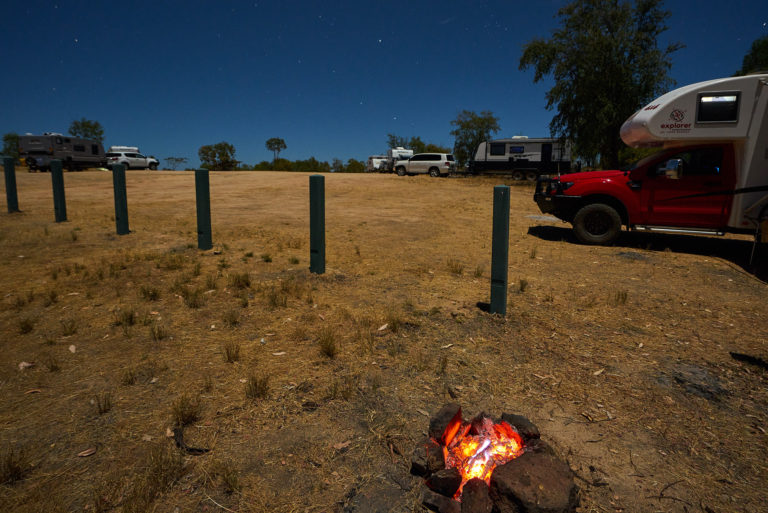 Cumberland campground moonlight
So I had a reasonable hike to find some fire wood but managed to get enough back to the campground to have a small fire for the evening. The full moon also enabled me to take this nice moonlight shot after the fire died down ( ran out of fire wood )