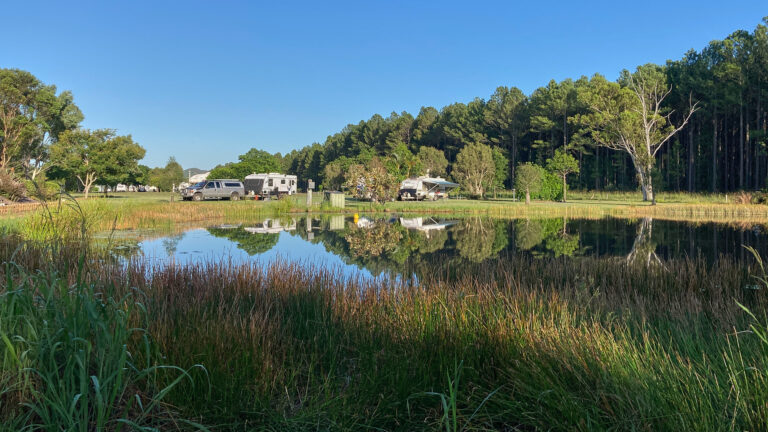 Standown Park
We decided it was about time we got rid of the cobwebs accumulating on "Clifford" and took him out for a bit. Our first night was here at Standown Park not far out of Gympie on the Rainbow Beach Road. It was orginally established as a retreat for military veterans hence the name Standdown. It is now open to the public but veterans stay at a discounted rate.
As we are retired and not in a rush we did not just come up the Bruce Highway. We drove along the coast looking at a few of the northern beaches we haven't seen since we moved here. Drove through Noosa, yes along Hastings St. No it is still not our pick for a holiday destination.
As an aside I proved to myself that we do indeed have a range of 900km under highway driving conditions, so we should be right for our desert trip later in the year. It wasn't much fun filling up tough - fuel was 1.76 a litre.
We then drove through Cooroy and Pomona and a back road through Kin Kin and onto the Rainbow beach road. I wasn't expecting the gravel road over the range but nothing that we couldn't cope with.