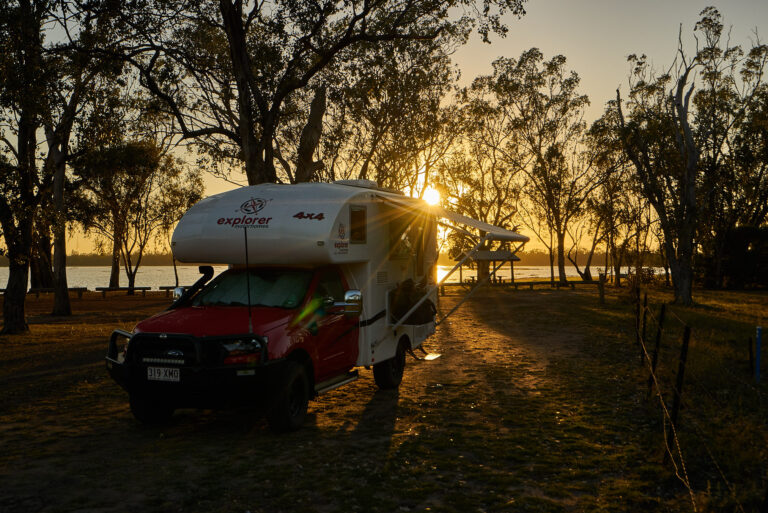 Lake Broadwater - Dalby
The first night out on our western trip. Lake Broadwater is not far outside Dalby on the road to Moonie and St George.
The lake is natural and semi-permanent - is pretty low at the moment and signs are up prohibiting boating.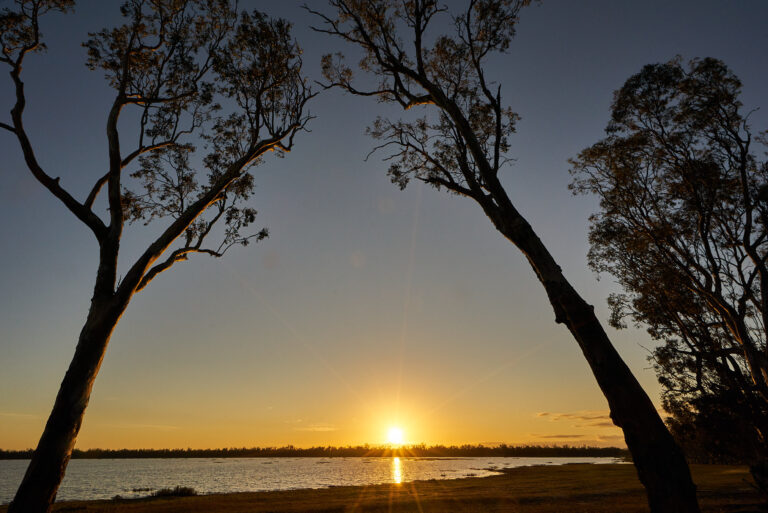 Lake Broadwater - Dalby
It was quite pleasant in the morning with the sun coming up over the lake.