Blackdown Tableland
The first stop was a couple of nights at Blackdown table land.
---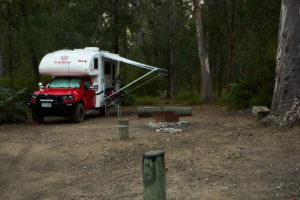 The campground - Munall is really nice. All sites have this nice bush setting with lots of space between sites.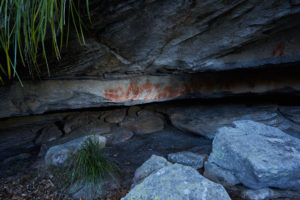 Starting at the campground is the Goon Goon Dina walk which leads to a small stencil rock art gallery.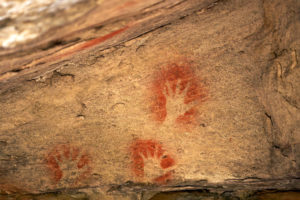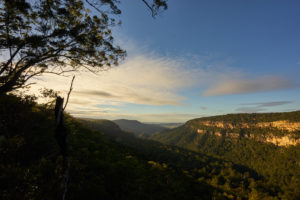 The other end of the campground has a walk that leads to Mook Mook. This is a look out that does have Telstra mobile reception. This lead me to making the hike a second time to book an extra night at the campground and then having to walk back in the rain 🙁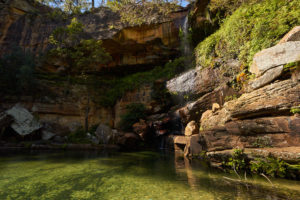 The walk to rainbow falls and down the 240 steps is worth it. The falls are peaceful and beautiful.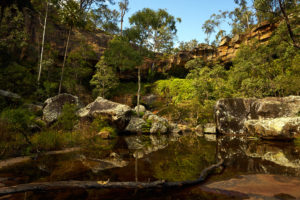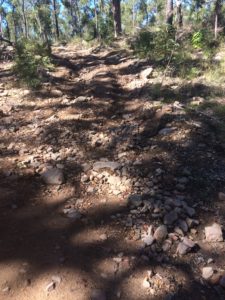 The sign said 4x4 loop road. "Clifford" is a 4 wheel drive.
I swear this section looked worse from the drivers seat. Still 4x4 low range was not problem. Still it was good to get an idea of what I and a 3.5 ton Ford Ranger can do. Even used the hill descent button on another section.