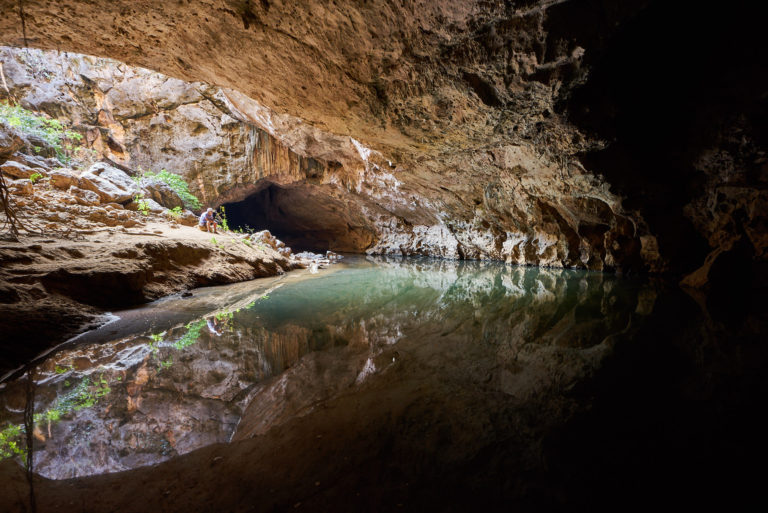 Gibb River Rd. Tunnel Creek
From Derby we headed along the Gibb River Rd.
We stopped at the Mowanjum Art and Cultural Centre which is only just along the road. It was good particularly the short film which explained a bit about the local art and the Wadjina and why Wadjina appear in a lot of Kimberly aboriginal art.
Our first overnight stop was at the Windjana Gorge campground from which we explored Tunnel Creek and Windjana Gorges.
Tunnel creek is pretty cool as you walk beside and sometimes through the creek as it flows under the limestone hill.
This is a section where the roof has collapsed.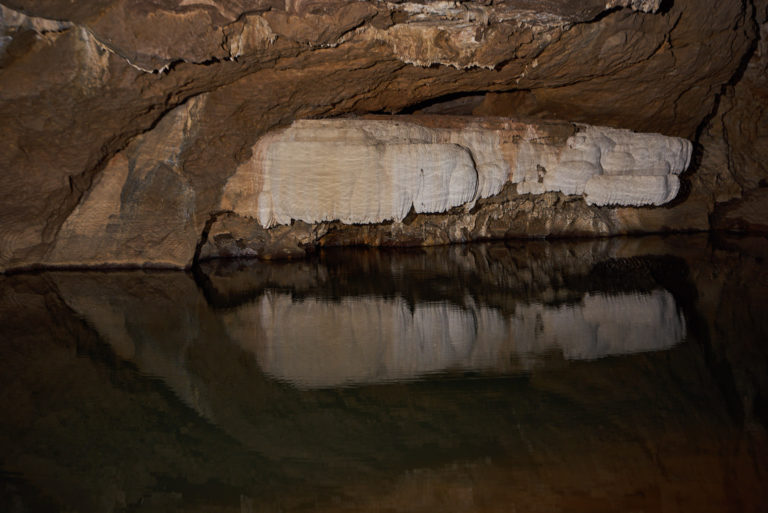 Gibb River Rd. Tunnel Creek
It was pretty dark inside, but with our head torches we managed to spot this limestone flow. Lucky I had dragged my tripod and camera bag with flash in with us and was able to get this shot.